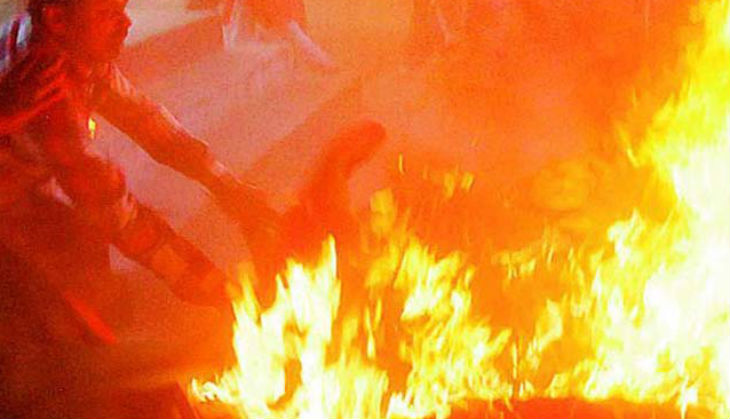 A fire at a biofuel plant at Duvvada Special Economic Zone near Visakhapatnam has been raging for more than 24 hours since 7.30 pm on Tuesday evening, and could burn till this evening, say fire officials.
So far, 40 fire engines, including 20 from the Navy, have been working to control the blaze.
Twelve out of the 18 tanks that store biofuel at the Biomax company plant went up in flames on Tuesday evening for reasons still unknown, and firemen say the blaze cannot be controlled till all the fuel has burned out, according to NDTV. About 20 per cent of the fuel in the tank is believed to be still remaining.
There have been no casualties in the fire, though the damage is believed to be worth Rs 120 crore.
"Fortunately, those inside the premises were quickly moved out," said state minister Ganta Srinivasa Rao who is on the spot. "With the navy and other public sector units, like Vizag steel plant, the HPCL, as also nearby pharma industries pitching in with fire-fighting, the damage could be contained."