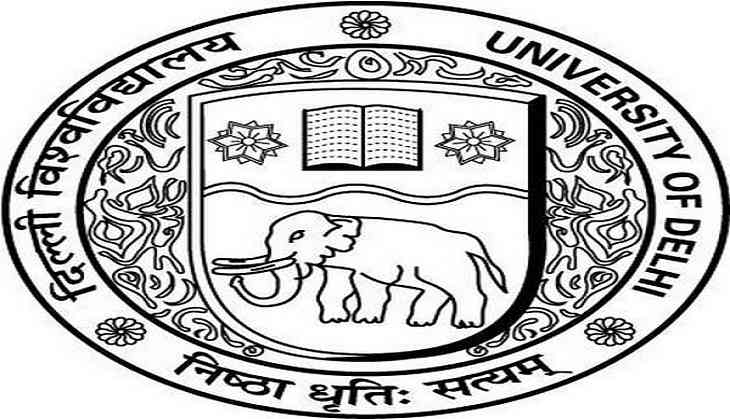 DUSU president Ankiv Baisoya resigns from his post after ABVP expells him from all the responsibilities of the organization. It was reported that his degree which he produced during the admission was fake.
We have asked DUSU President Ankiv Baisoya to resign from his post and also expelled him from all the responsibilities of the organization till the inquiry is over (in fake degree case) said Akhil Bhartiya Vidyarthi Parishad (ABVP).
"The moment ABVP won DUSU elections by 3:1, NSUI and other student organizations started raising questions on the authenticity of Ankiv's previous degree and its present admission. This propaganda is in continuation since he came in power. ABVP at that time gave its clear stand that Delhi University has all the rights to verify Documents and must do it to stop all the rumours," said Monika Chaudhary, national media convenor of ABVP.
She added that, "Keeping in mind students struggle, emotions and expectations and in order to maintain the genuineness of Delhi University Students Union, ABVP asked Ankiv to resign from his post and also removed him from all the responsibilities of organisation till DU completes the verification process."
ABVP state secretary Bharat Khatana has said that, "We request DU administration to complete the verification process as soon as possible and must produce the result in public domain. We also condemn the delay done by DU in the whole process as it led to many false informations and asked the university to do the same with immediate effect, and if Ankiv is found guilty then he must face all the legal actions which are expected in this case," as reported by The Indian Express.
Also read: Watch: Home Minister Rajnath Singh reiterates Shahid Afridi's comment on Kashmir; says, 'Woh Pakistan nahi
We have asked DUSU President Ankiv Baisoya to resign from his post and also expelled him from all the responsibilities of the organization till the inquiry is over (in fake degree case): Akhil Bhartiya Vidyarthi Parishad (ABVP) pic.twitter.com/6omJzXc5Dz

— ANI (@ANI) November 15, 2018