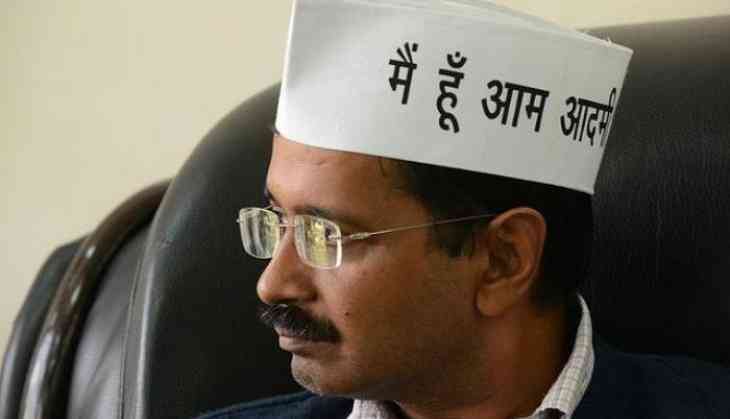 'Duplicity in philosophy,' biggest scam of AAP: BJP
Commenting on the ongoing feud in the Aam Aadmi Party (AAP), the Bharatiya Janata Party (BJP) on Wednesday demanded Delhi Chief Minister Arvind Kejriwal resignation while asserting that 'duplicity in philosophy' is the biggest scam of the party.
'It's most ironic that people from within the AAP have finished the party and exposed the double trappings of Kejriwal. It's high time he resigns as Chief Minister because there has never been a bigger scam than duplicity in philosophy,' BJP leader Shaina N.C. told ANI.
BJP leader Shyam Jaju also sought Kejriwal's resignation while saying that he has not right to remain in power as long as the charges leveled against him were proved.
'AAP member himself exposed the party. He has not only leveled charges against Kejriwal but has also furnished pieces of evidence regarding it. Kejriwal, who talks about simplicity, has not right to remain in the power anymore and should immediately resign from the post of chief minister,' he told ANI.
Submitting pieces of evidence related to scams and money laundering by the AAP to the Central Bureau of Investigation (CBI), ousted minister Kapil Mishra yesterday said that party convener Kejriwal stands totally exposed.
'Every document and evidence related to fraud companies and donation scams have been submitted to the CBI. There are many corrupt cases coming out now, and each of these issues will be thoroughly probed. The man who used to say he would contest the elections fairly, his reality is in front of us now,' Mishra told media here.
After ending his six-day long indefinite hunger strike, Mishra yesterday approached the CBI and the Central Board of Direct Taxes (CBDT) to submit pieces of evidence of corruption against the AAP chief.
Before heading to the CBI, Mishra told ANI, 'Kejriwal's game is over. He should now get prepared to go to Tihar.'
Mishra earlier alleged that for three continuous years, black money was converted into white and spent on the foreign trips of the AAP leaders.
'The AAP did not inform about some of its funding which it received from fake companies,' he said.
Mishra targeted Kejriwal and revealed that 16 shell companies deposited money worth crores in the AAP's bank accounts.
'These fake companies are registered in the name of the AAP MLA from Moti Nagar, Shivcharan Goyal. These companies have given Rs. two crores to Kejriwal at 12 a.m. The funds received from these companies were sent to the same branch of the Axis Bank where there were allegations of converting black money into white at the time of demonetization,' he added.
The AAP, however, refuted all the allegations made by Mishra.
-ANI