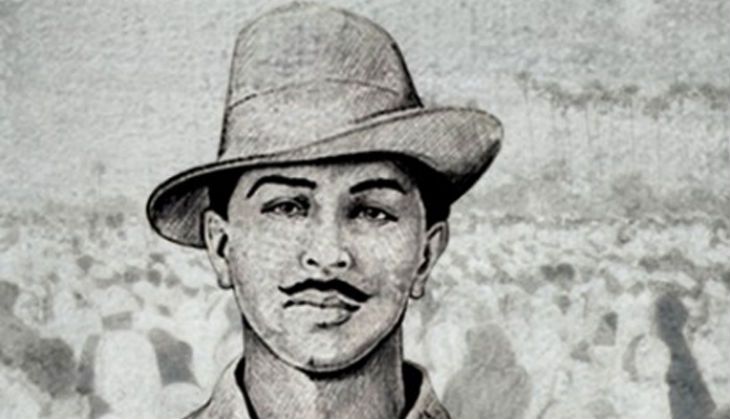 Delhi University has reportedly stopped the sale and distribution of the India's Struggle for Independence book, The Indian Express reported.
The prescribed history textbook, which has been a part of the varsity's curriculum for over twenty years drew controversy after it emerged that the book referred to Bhagat Singh as a "revolutionary terrorist".
Bhagat Singh's family wrote to HRD minister Smriti Irani seeking intervention and met DU vice-chancellor Yogesh Tyagi on 28 April, condemning the book - authored by Bipan Chandra and co-authored by Mridula Mukherjee, Aditya Mukherjee and Sucheta Mahaja
Also Read: HRD urges DU to reconsider use of book calling Bhagat Singh revolutionary terrorist
"This is a very sad precedent that even after 68 years of Independence such words are used for the revolutionaries, who gave their lives for the freedom of the nation. The Britishers, who hanged Bhagat Singh, described him as 'true revolutionary' in their judgment, even they didn't use words like terror or terrorism," Abhey Singh Sandhu, the nephew of Bhagat Singh said on 27 April.
The row
The co-authors of India's Struggle for Independence - Mridula Mukherjee, Aditya Mukherjee and Sucheta Mahaja - issued a statement saying that this was a "deliberate misrepresentation of Bipan Chandra's views on Shaheed Bhagat Singh".
"To attack a great scholar when he is no more, a scholar who did so much to bring Bhagat Singh to centre stage, appears to be part of a larger design to silence critics," said the statement.
Also Read: Bhagat Singh row: DU book co-authors defend Bipan Chandra
The textbook also calls the Chittagong movement a 'terrorist act' and terms the killing of British police officer John Saunders, an "act of terrorism".
The book's publisher Penguin had also released a statement saying that it was working with the authors to release a revised edition.