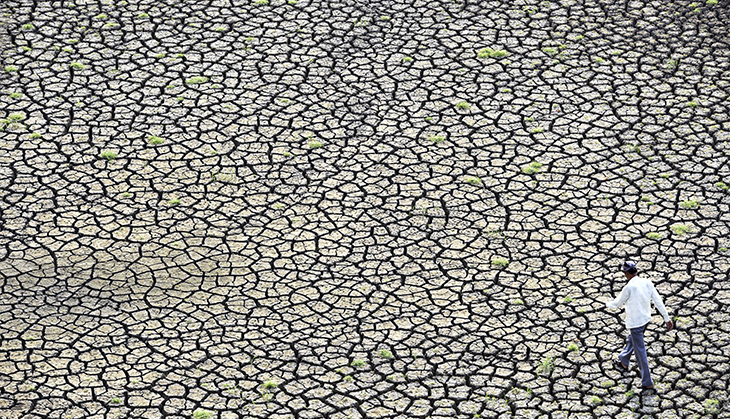 To avoid distress-level drought situations in the near future, the Maharashtra government will impose a five-year ban on new sugar mills in drought-hit Marathwada. The decision was made at a core committee meeting of cabinet ministers led by Chief Minister Devendra Fadnavis, based on recommendations made by the Madhav Chitale committee set up by the previous government, which said that sugarcane cultivation requires large amounts of water.
Sugarcane cultivation is big in the Marathwada region, which has 40 per cent of the 202 sugar mills in Maharashtra. The state accounts for 32 per cent of the total sugar production in the country, according to The Indian Express.
"It is virtually not possible to sanction new sugar mills for the next five years in Marathwada region," said state revenue and agriculture minister Eknath Khadse.
To save water, the government will make drip irrigation compulsory for all sugar mills across the state. As of now, only 20-25 per cent sugar mills use drip irrigation, the rest use water from dams. However, since sugarcane growers seek a higher subsidy to implement drip irrigation, the government has approached the Israel government for expertise to make drip irrigation cheaper.
"There cannot be any justification for allowing so many sugar mills in Marathwada. As a uniform rule, the government should ensure that any district with less than 700 mm rainfall should not be allowed sugarcane cultivation," the Chitale committee report had said.
Osmanabad district collector Prashant Narnaware said, "In my district, where the average rainfall is less than 450 mm, the 'Beyond Cane' campaign has worked to the farmers' advantage. Out of 48,000 hectares, 23,000 hectares will not grow sugarcane. The farmers are going for pulses which require less water, floriculture and horticulture with guidance from the agriculture ministry."