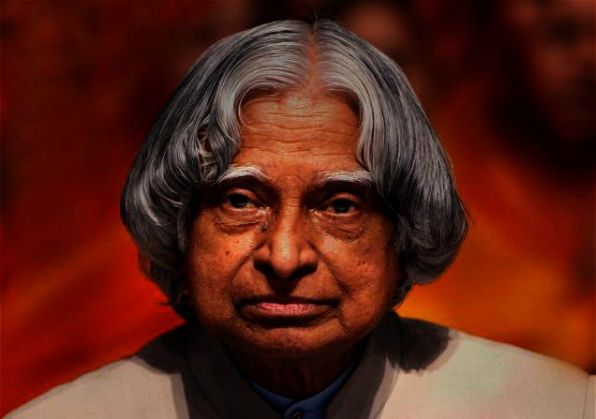 APJ Abdul Kalam, the 11th President of India, passed away today in Shillong. Kalam was 83 years old and served as the president of the country from the year 2002 to 2007.
A Bharat Ratna, Kalam played a key role in the development of missiles earning the title of 'India's Missile Man'.
Here is a quick look at some milestones from his life.
In remembrance
Dr Avul Pakir Jainulabdeen Abdul Kalam was born on 15 October 1931 at Rameswaram in Tamil Nadu. He specialised in Aero Engineering at Madras Institute of Technology.
Before his term as India's president from 2002 to 2007, he worked as an aeronautical engineer with DRDO and ISRO.
He was popularly known as India's Missile Man because of his work on the development of ballistic missiles (including Agni and Prithvi) and space rocket technology.
As the Project Director, he was heavily involved in the development of India's first indigenous Satellite Launch Vehicle (SLV-III).
He used the lightweight carbon-compound material designed for Agni to make callipers for the polio-affected. This reduced the weight of the callipers to 400 grams from its original weight of 4 kilos.
Kalam became the first president and the oldest Indian to fly in the Sukhoi-30 MKI, the Indian Air Force's state-of-the-art supersonic fighter aircraft. "I am a contented man. My childhood dream has been fulfilled," he said after his 30-minute joy ride.
In 2004, Abdul Kalam become the first President to visit Siachen, the world's highest battle ground.
In his biography, Kalam said he worked as a newspaper vendor to support his studies.
The Government of India awarded him with the nation's three highest civilian honours: the Padma Bhushan in 1981; Padma Vibhushan in 1990; and the Bharat Ratna in 1997 for his work with ISRO and DRDO and his role as a scientific advisor to the Indian government.
He was the first scientist and the first bachelor to occupy Rashtrapati Bhavan.
Kalam acted on only one mercy plea in his tenure as president of India, rejecting the plea from rapist Dhananjoy Chatterjee, who was hanged thereafter.
It was Kalam, who on 28 March 2006 proposed the idea of revival of Nalanda university.
A P J Abdul Kalam's 79th birthday was recognised as World Student's Day by the United Nations.
In his book India 2020, Kalam strongly advocated an action plan to develop India into a knowledge superpower and a developed nation by the year 2020. He regarded his work on India's nuclear weapons programme as a way to assert India's place as a future superpower.
He was a vegetarian and a teetotaller.
In 1998, he developed a low-cost coronary stent together with cardiologist Dr Soma Raju. It was later named the 'Kalam-Raju Stent'. In 2012, Kalam and Raju designed a rugged tablet PC for healthcare in rural areas, which was named the 'Kalam-Raju Tablet'.
In 2003 and in 2006 he was nominated for the MTV Youth Icon of the Year award.