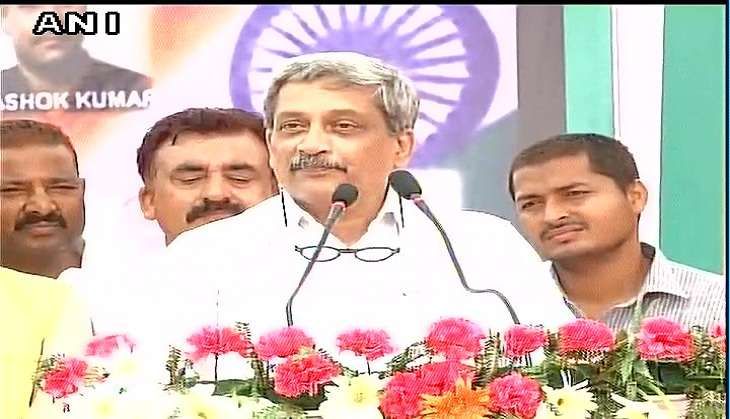 Reprimanding the Maharashtra Navnirman Sena (MNS) for demanding a donation of Rs. 5 crore to the army from the filmmakers casting Pakistani artistes in their movies, Defence Minister Manohar Parrikar on 25 October said the concept is basically of voluntary donation and not catching anyone's neck.
Parrikar said the army battle casualty fund is a voluntary donation because many people in India have been requesting to donate on their own to the jawans and martyrs.
"Anyone can donate. Many times some events happen, the people want to give cheque to the concerned jawan. There was a continuous request from the people. So, we thought those who want to donate voluntarily can do so and we will formulate a scheme through which every shaheed will get equal benefit out of it," he added.
The Defence Minister informed that it is an ongoing exercise like the Chief Minister's drought relief fund or flood relief fund.
"It is a voluntary donation. This is a continuous process and there will be a scheme managed by the Ministry of Defence. It is a voluntary donation and we, therefore, are not concerned with anyone demanding something to be donated to that. As far as what I saw, it does not mention about battle casualty fund. It says army welfare fund, that's a separate fund. Tomorrow if someone wants to donate on Army Day then he can very well," he added.
The Defence Minister's reaction came after many serving and retired army officers expressed their displeasure over the MNS' demand from the filmmakers.
As per the MNS, the money should be contributed as a donation to the Army Welfare Fund.
The MNS' conditions were accepted in a meeting between filmmaker Karan Johar, Producers Guild of India president Mukesh Bhatt and Maharashtra Chief Minister Devendra Fadnavis last week.
The MNS had earlier threatened not allow the release of Karan Johar's 'Ae Dil Hai Mushkil' as Pakistani actor Fawad Khan is a part of the project.
--ANI