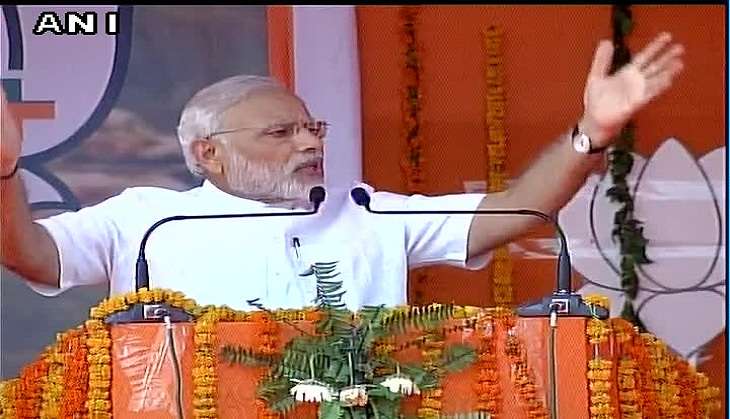 On 24 October, while addressing a rally in UP's Mahoba, Prime Minister Narendra Modi touched upon the issue of triple talaq, urging people to not politicise the issue.
"I request people who participate in TV debates don't make women rights into Muslim-Hindu issue. Women's right is a development issue," Modi said while insisting that all measures should be taken to ensure that women are given equal rights.
Narendra Modi further went on to say that it is unfortunate that for their brand of vote bank politics, some parties want to keep Muslim women bereft of their natural rights.
Also read - Triple talaq system is unjust for Muslim women, says BJP
"Is it fair for a man to say "talaaq" thrice over the phone and a Muslim woman's life to be ruined?" PM Modi asked, insisting once again that the issue should not be politicised.
The Centre had, on 7 October, moved the Supreme Court to abolish triple talaq saying the practices of triple talaq and polygamy are not an essential part of the religion.
Also read - PM Modi-led Centre opposes Triple Talaq in SC, calls it 'unreasonable'