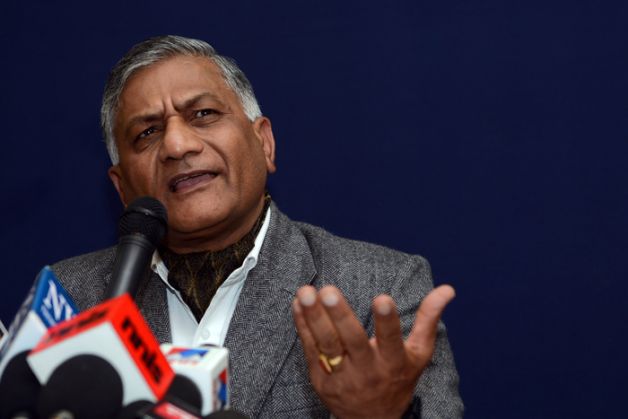 Union Minister of State for External Affairs General VK Singh hit a nerve when he spoke on October 22 about the attack on a Dalit family in Faridabad. "If someone throws stones at a dog, the government is not responsible," Singh said.
When asked if the government had failed in Faridabad, he said, "Don't connect the government with it. It was a feud between two families, the matter is under inquiry." He followed the observation with the controversial comment.
Two Dalit children were burnt alive in Sonped village, Faridabad on 19 October when their house was set on fire late at night, reportedly by a group belonging to a different caste. The parents of the two children also suffered burn injuries.
Haryana Chief Minister Manohar Lal Khattar refrained from commenting on Singh's remark.