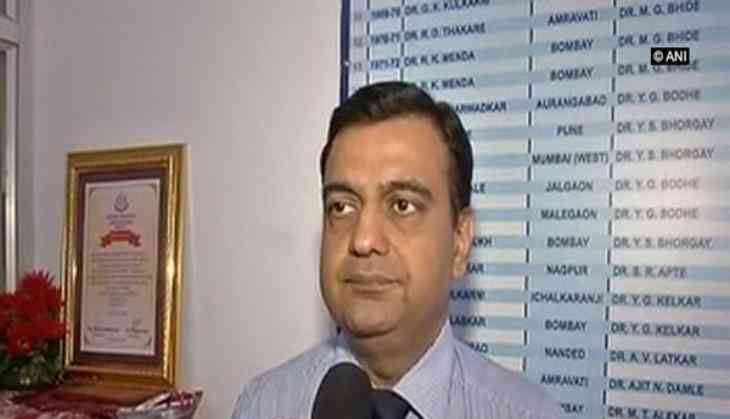 Condemning the step taken by the government to deal with the protest led by the Maharashtra resident doctors, Secretary of Indian Medical Association (Mumbai) Dr. Parthiv Sanghvi on Wednesday said that they will continue with the strike if the terminations and suspensions of the doctors are not withdrawn.
"The government does not want to look into the security of the doctors, instead of providing them security they are now issuing termination and suspension notices. We strongly condemn such decisions and we urge the government to withdraw these terminations," Sanghvi said.
He added that the Indian Medical Association completely supports the demands and the strike will continue till these remarks are not made across Maharashtra.
"In lieu of this ongoing event, Indian Medical Association Maharashtra state branch has decided that we will support these resident doctors who are on mass casual leave. We have the support of other sister organizations like the Association of Medical consultants which is 8000 plus strong body of consultants and doctors in Mumbai, Panwel and Raigarh," he asserted.
He further said all Out Patient Departments (OPD) and emergency services will stand withdrawn. All the members are instructed to strike in support to the cause of these resident doctors.
"In spite of all these incidents taken place, doctors are beaten up to the extent that one doctor almost lost his eye and several other doctors had suffered fractures," he said.
Mumbai's JJ Hospital has initiated expulsion process of the doctors striking over recent incidents of assault against them.
The dean of Government Medical College in Nagpur has suspended 301 resident doctors on this issue.
More than a thousand doctors in Maharashtra have been protesting since Monday, demanding better security at hospitals with the increase in incidents of attacks by patients' relatives.
The Emergency ward and Out Patient Department (OPD) have been affected the most by the ongoing strike.
The Bombay High Court earlier on Tuesday ordered Maharashtra's resident doctors to resume work immediately or face action by the management.
The court has specifically said that the hospital management is free to initiate action and contempt proceedings against the doctors on strike.
While asking them to resume their duties immediately, the High Court on Tuesday said that it will hear the junior doctors' mass leave issue today.
The state government has told the court that medical services in Maharashtra were paralysed because 60 per cent of the resident doctors across the state went on strike.
The court has directed the Maharashtra Association of Resident Doctors (MARD) to ask all doctors to resume their duties.
-ANI