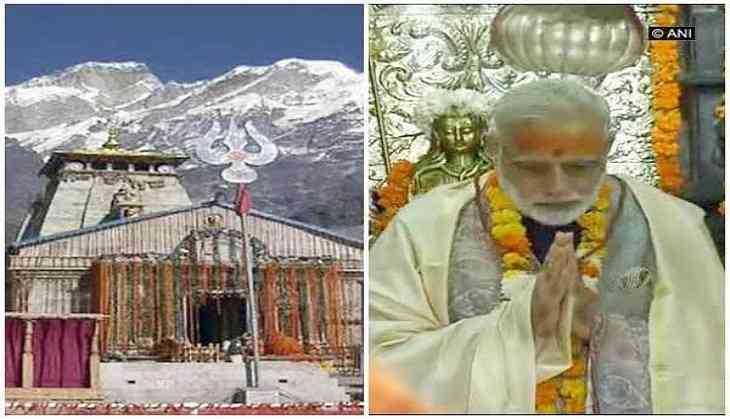 Prime Minister Narendra Modi will be celebrating the festival of Diwali in Kedarnath, as per the reports.
The sources have claimed that PM Modi will be in Kedranath this Diwali and will celebrate the festival in the city, popularly knows as the Char Dham.
Uttar Pradesh chief minister Yogi Adityanath will be in Ayodhya for the second time to celebrate Diwali and has promised to make a grand announcement regarding Ram-Mandir. The sources have claimed that CM Yogi might announce a grand Lord Ram's statue in Ayodhya.
Prime Minister Narendra Modi has been in a habit of celebrating Diwali with the army personnel at different places in India but as per sources, this time around, he is planning to be in the Kedarnath. The pilgrimage was struck with a natural disaster, back on 16th June 2013 which led to the loss of livelihood at large level.
The construction of the place began in 2014 and since then, the pilgrimage has resurrected to be the tourist spot again. PM Modi visiting the spot will be adding another feather to the pilgrimage, which is a religious center for the Hindus.
PM Narendra Modi last year celebrated the Diwali with country's troops in a border area in Jammu and Kashmir, along the Line of Control (LOC). The PM last year flew to Kashmir's Gurez sector in Bandipora district.
Before that, in 2016, PM Modi visited a remote and strategic area in Himachal Pradesh, adjoining the China border. In 2015, PM Modi went to celebrate the festival along with the troops near Amritsar.
Also read: Kolkata Fire: Fire breaks out in high rise building in Park Street; 10 fire tenders at the spot
Prime Minister Narendra Modi to spend the festival of #Diwali in Kedarnath: Sources (File pics) pic.twitter.com/IsisvL2OJM

— ANI (@ANI) November 5, 2018