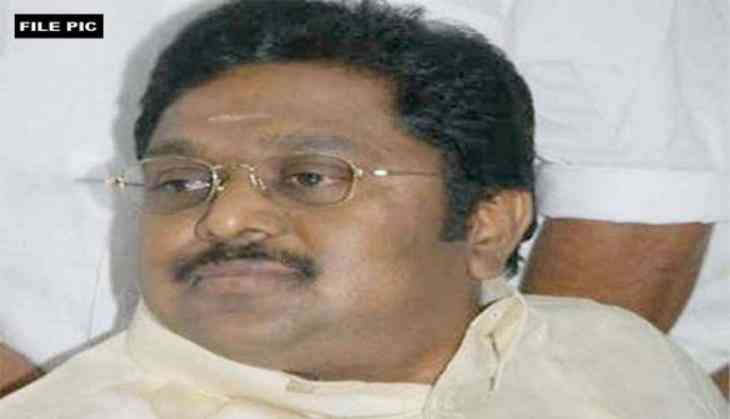 Dinakaran calls meeting of MLAs post ouster from AIADMK
After ouster from the All India Anna Dravida Munnetra Kazhagam (AIADMK), T.T.V. Dinakaran on Wednesday called for a meeting of MLAs and District Secretaries at party headquarter in Royapettah this afternoon at 3 p.m.
AIADMK leader and state Finance Minister D. Jayakumar yesterday announced that V.K. Sasikala and her nephew Dinakaran were decided to be 'delinked' from the party. Earlier, Jayakumar announced that a new committee was formed to administer the affairs of the AIADMK.
Demanding the ouster of Sasikala and her nephew from the AIADMK, former Tamil Nadu chief minister O. Panneerselvam said the party should not be controlled by one family, adding it was nothing short of treason to allow the former to control the party's affairs.
He said that he had sent a petition to the Election Commission to declare Sasikala's appointment as AIADMK general secretary 'illegal'.
-ANI