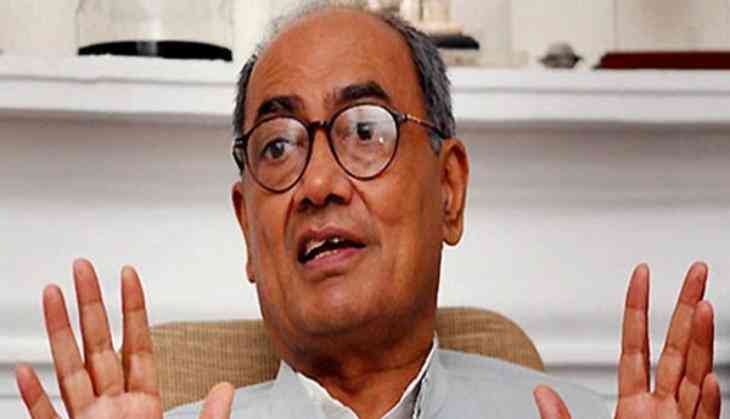 Digvijaya Singh says Nitish should go back to grand alliance
The Congress on Thursday aimed potshots at Janata Dal (United) supremo Nitish Kumar and dubbed his resignation and collaboration with the Bharatiya Janata Party (BJP) as "disappointing".
Congress general secretary Digvijaya Singh took to twitter and questioned Kumar that was he not aware of Lalu and his family before he agreed to be a part of the grand alliance.
"Nitish's step is disappointing. Was he not aware of Lalu ji and his family," tweeted Singh.
"Nitish ji should know that Bihar chose the 'maha gatbandhan' against the BJP/Modi government; he should come back and be the part of the grand alliance," he added.
Bihar is witnessing upheaval soon after Nitish Kumar's resignation came in yesterday evening.
Kumar and Bharatiya Janata Party (BJP) leader Sushil Modi will take oath as Bihar Chief Minister and Deputy Chief Minister respectively on today at 10 a.m.
This will be the sixth time when Nitish will take the oath as the Bihar Chief Minister.
-ANI