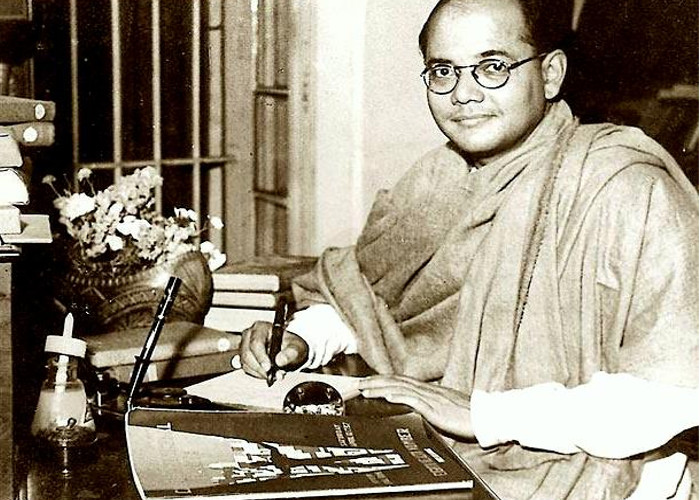 In a letter addressed to then NDA MP Nitish Kumar, Prof Samar Guha, on 14 February 1996 said that it was regretful that the details of Netaji's life was hushed up.
The document wrote to Nitish Kumar about the Asiatic Society of Calcutta - founded by Sir William Jones on 15 January 1784 to enhance and further the cause of Oriental research - which had reportedly found vital clues about the disappearance of Netaji.
The Asiatic Society of Calcutta's quest to find out about Bose
The Society claimed that it had found clues to establish that Bose had escaped to Russia under the cover of his death in a crash at Taipei on 18 August 1945.
However, the Russian government - under the influence of their Indian counterparts - prohibited the ASC from accessing their archives to find documents and other relevant reports about Netaji's presence in Russia after the fall of Japan in World War 2.
The team also found an important article published in Moscow's 'Echo Planety' in 1992 , written by a Russain scholar, Vinogradov. According to the article, Bose was alive and living in Siberia.
Guha asked Nitish to request the government to allow that Asiatic Society of Calcutta to complete its investigation by facilitating access to the Russian Archives - they were particularly interested in documents by three scholars in the late 1990s.
During its 10-year tenure in the 90s, the team from the ASC visited Russia to collect documents and study the records at 18 archives. They viewed records till the mid 1940s, when a decision passed by the then council stopped the project midway.
Purabi Roy, a researcher with ASC, then told the Times of India that the work was stopped at a point when the documents were throwing up interesting links. "We visited archives that were known to have clues to the footprints of Netaji after the purported Taihoku air crash. The fact that we would reach such crossroads was perhaps why we were stopped from continuing with the work," she said.
She hinted that the research was abandoned because of the lack of interest of members close to Congress and Left Front.
In 2001, a conspicuous order was passed at the Society, locking up the papers and stopping further access to them. It was in 2014 that the ASC decided to revisit the documents they collected from the Russian Archives - following a sudden interest in the protest to declassify the files.
According to the researchers, names like Shubi and Chandra Bose made a number of appearances in the files locked up in 18 key archives of the then Soviet Russia.
Why was Asiatic Society of Calcutta stopped from accessing the Russian archives?