Raza Naqvi
| Updated on: 8 September 2015, 17:57 IST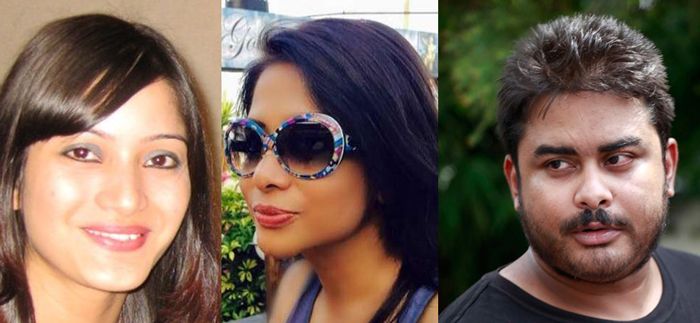 After too many twists and turns in the Sheena Bora murder case, the investigating officers led by Mumbai Police chief Rakesh Maria failed to ascertain the motive behind the gruesome murder.
On 7 September, all accused in the case were sent to judicial custody for 14 days.
Today, in a drastic turn, Rakesh Maria was promoted as DG Home Guard and Ahmed Javed has taken over as the Mumbai Police Commissioner.
Though the Maharashtra home secretary KP Bakshi has stated that Maria's promotion isn't related to the Sheena Bora case, speculations are rife that this is a 'punishment' as DG Home Guards isn't a suitable portfolio for a 'super cop' like him.
Maharashtra Chief Minister Devendra Fadnavis had also expressed his displeasure with Rakesh Maria and his investigating team over the attention devoted to the Sheena Bora murder investigation. And yet, there are still some unanswered questions about the case.
How did Shyam Rai get the illegal weapon?
Before Indrani Mukerjea was arrested on allegations of murdering Sheena Bora, her driver was arrested on 21 August in connection with the possession of an illegal weapon.
Rai spilled the beans about the murder upon his arrest. However, what's of interest is why would he, someone who has no previous criminal record, need a weapon? Where did he procure the weapon from? Most importantly, why did the Mumbai Police make no further arrests in the weapon recovery case?
NB: Sheena Bora was strangulated to death and not shot dead.
What was the motive behind the murder?
Investigating officers in their remand application before the Bandra court have stated that they are yet to ascertain the motive for Sheena's murder, despite Indrani, her former husband Sanjeev Khanna and driver Rai being grilled for more than 100 hours.
Why would Peter Mukerjea believe his wife and not his son?
After changing his statement, Peter had stated that both Sheena and his son Rahul had told him that Indrani was Sheena's mother. Then why would he believe his wife, and not his son?
The Mukerjeas had minted a lot of money from INX media, a company they later stepped down from. Much of the money was transferred to their relatives' accounts. One of those accounts may have belonged to Sheena Bora, who later reportedly refused to return the money.
According to Tehelka, a Singapore-based company Temasek had invested in INX Media and after the global recession, the company was audited.
Why isn't Rahul under the police scanner?
Rahul told the police that he had tried filing a missing complaint about Sheena on 24 April, 2012 along with her brother Mikhail but it wasn't filed.
Later Indrani told him that Sheena had gone to the US and didn't want to continue their relationship. Rahul found Sheena's passport and again confronted Indrani, who then said that Sheena had another passport. Why did Rahul not wonder about how one person can have two passports? If he had Sheena's passport, why didn't he approach the police with this evidence?
Why is Mikhail being treated as a witness in the case?
After Mikhail was taken to Mumbai from Guwahati, he had stated that on the day of Sheena's murder, Indrani had spiked his drinks with the intention of eliminating him too.
However Mikhail had escaped from her Worli residence. If that is the case, when Sheena went missing, why didn't he inform the police that he suspected something would have happened to Sheena since he suspected Indrani to have conspired to kill him?