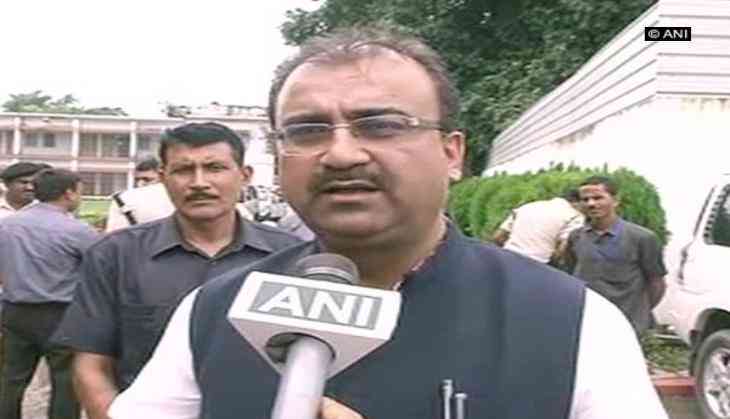 Bihar Health Minister Mangal Pandey on 12 August rebuffed claims of deputing a team of doctors at his residence for his personal benefit saying that it was to provide medical assistance to those seeking aid instead.
He further clarified that when he took over the charge, his office was not ready at the time.
"Just as I took the charge of the Bihar Health Minister, people from different parts of the state started coming to my residence seeking medical help and consultation. My office was not ready at the time nor were the officials appointed to me. So with help of health department I appointed doctors at my official residence to provide medical assistance to those people. It was not for my personal benefit," Pandey told ANI.
He hit back at Rashtriya Janata Dal (RJD) chief Lalu Prasad Yadav for his remark on the poor health condition in Bihar and said that the situation in the state was terrible when his elder son Tej Pratap Yadav was in power.
"I know what the condition of Bihar was before I became the health minister. Lalu Yadav's elder son destroyed the department during his regime and even medicines were not available. Can Lalu Yadav give answer to all these questions," he said.
Earlier, the former Health Minister of Bihar Tej Pratap Yadav drew flak for deputing a medical team of three government doctors and two male nurses at his official residence in Patna for over a week claiming that a family member had fever.
A medical team from the Indira Gandhi Institute of Medical Sciences (IGIMS) was deployed at Lalu Yadav's residence from 31 May to 8June.
-ANI