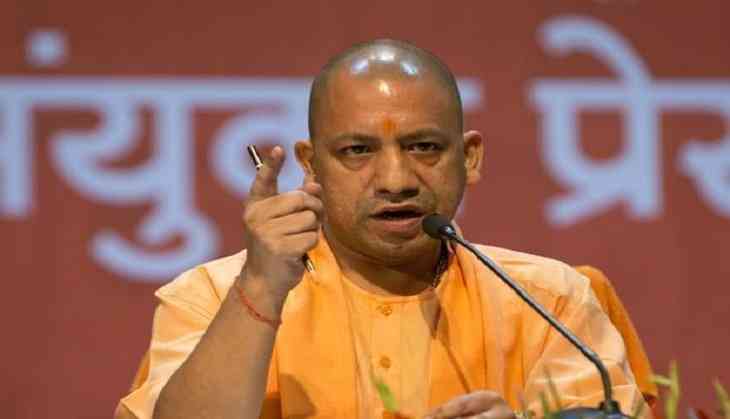 Shunting three top officials for their inaction in the Deoria shelter home case from where 24 children were rescued, Uttar Pradesh chief minister Yogi Adityanath on Monday ordered a high-level probe in the matter.
Addressing the media here, the state's Women and Child Welfare Minister Rita Bahuguna Joshi informed, "Chief Minister (Adityanath) has sent a two-member high level committee to Deoria for the investigation. They will stay there today and submit a report, following which strict action will be taken."
On Sunday, the police had rescued 24 girls from a shelter home in eastern Uttar Pradesh's Deoria and arrested a couple, who were running the facility.
The incident came to light after a girl escaped from the shelter house and informed police about the ill-treatment given to the inmates.
The chief minister ordered the removal of Deoria's District Magistrate (DM) Sujit Kumar and suspension of former district police officers (DPOs) Neeraj Kumar and Abhishek Pandey for not taking action on shutting down the shelter house.
"The chief minister has ordered for the removal of Deoria's DM Sujit Kumar. Further action will be taken against him after the reports come," Joshi said.
The Women and Child Welfare Minister assured that "strict action would be taken as soon as the committee submits the report."
Joshi claimed despite several notices being served to the shelter house, it did not discontinue its operations.
"After CBI inspection last year, it was established that Deoria shelter home centre was running illegally without norms. A direction was issued to shift the inmates and shut it. But this order was not followed," Joshi told the media.
However, the minister acknowledged that there was a delay in taking action against the owners.
"This should have been done earlier. The shelter house should have been shut down and the children should have been shifted at that time. We had revoked their license earlier," Joshi elucidated.
She added that a child was rescued yesterday and had filed a complaint.
Joshi continued, "On August 1, an FIR was lodged to shut the shelter home immediately as illegal acts were being carried out. The number of children enrolled at the centre as per records are not present. One child was rescued yesterday, who has filed a complaint. An investigation is underway."
(ANI)