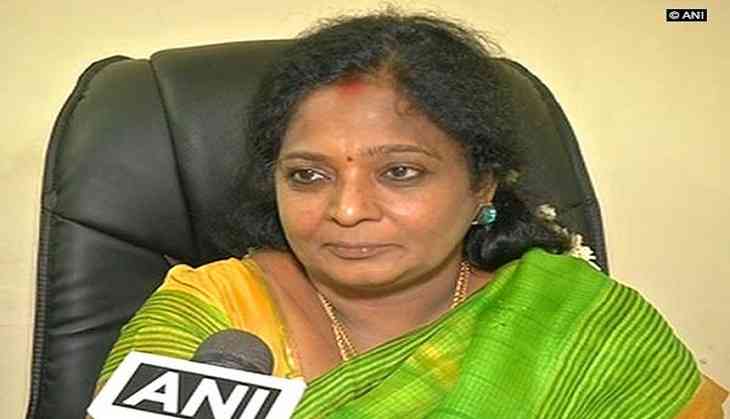 Expressing disappointment over Marumalarchi Dravida Munnetra Kazhagam (MDMK) chief Vaiko being denied entry into Malaysia yesterday, Tamil Nadu Bharatiya Janata Party (BJP) president Tamilisai Soundararajan on Saturday said that the issue needed to be enquired thoroughly.
"He has been given the permission to travel and he has been given Visa after all this. Why he was denied the permission, we have no idea. It should be analysed and enquired and after that that whatever the problem is, it should be dealt with," Soundararajan told ANI.
She further said that there was no connection of the embassy and the government with this issue.
Vaiko was stopped at the Kuala Lumpur Airport and questioned for several hours over his alleged links with the Liberation Tigers of Tamil Eelam (LTTE).
Vaiko was invited by Malaysian state Penang's Deputy Chief Minister Ramasamy Palanisamy to attend his daughter's wedding on June 10.
Airport authorities stated that Vaiko is a member of LTTE.
He was questioned for several hours on his links with LTTE and was lateral denied permission to enter Malaysia as his name figured in the list of persons who are "dangerous."
The LTTE, which fought for an independent Tamil state in Sri Lanka, remains outlawed in India.
-ANI