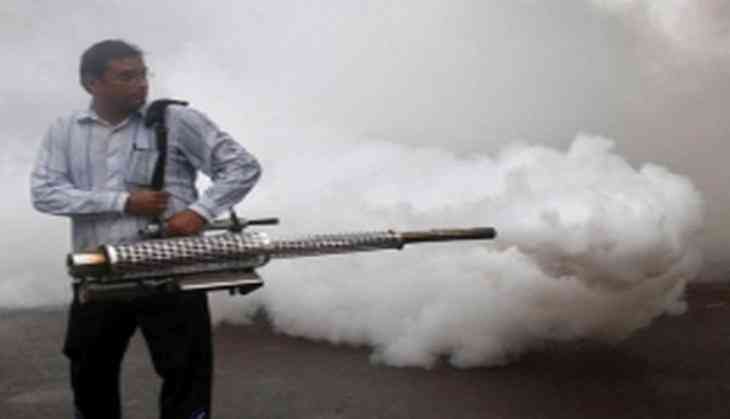 Dengue, Chikungunya menace: Delhi HC to continue hearing
The Delhi High Court will on Tuesday continue hearing several petitions seeking action by the Delhi Government and civic authorities to stop the spread of dengue and chikungunya.
Municipal Commissioners will have to remain present for the hearing.
Earlier, the High Court slammed Municipal Corporation of Delhi (north, south and east) in failing to manage the sanitation and garbage management in the national capital.
The South and North MCD commissioners had appeared before the court, while the EDMC commissioner got exemption as he was out of the country.
After watching the media reports in the court room, the high court clearly said that these reports are showing the ground reality and the reports showed by the MCD are clearly an 'eye wash'.
The court also questioned the MCD over their planning, coordination and preparation leading to clogging of drains and the unaddressed problem of garbage lying unattended in the city leading to vector-borne diseases in the national capital.
Earlier on June 2, the court had issued notices to the Municipal Corporation of Delhi (north, south and east) for violating court orders in matters relating to sanitation.
The Delhi High Court also asked the MCD Commissioners to show cause as to why contempt proceedings should not be initiated against them.
Rebuking all the sections of MCDs for keeping in view the growing menace of vector-borne diseases especially dengue and chikungunya, the Court criticised the MCDs for being apathetic towards the problems of people.
The court questioned them over their zero preparation leading to clogging of drains everywhere just by light showers in the national capital.
The Court further said the duty of the MCD is not only to collect taxes from people but also to provide them facilities.
Earlier this month, Delhi Chief Minister Arvind Kejriwal issued directions for a comprehensive plan to make the national capital mosquito free.
As per a status report of South Delhi Municipal Corporation, 80 cases of chikungunya and 30 cases of dengue have already been reported in Delhi in just four months, since January 1 this year, even though the season for vector-borne diseases in Delhi is between July and December.
-ANI