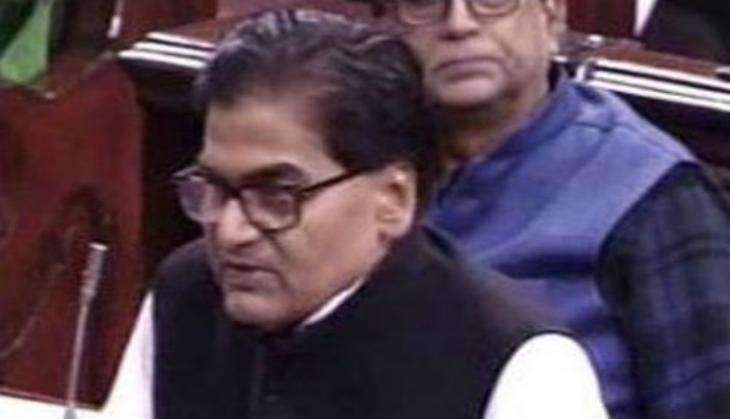 Taking on Prime Minister Narendra Modi over the demonetisation move, the Samajwadi Party, on 16 November, said that such a crisis did not hit the nation even during the Emergency as the common man has now become a beggar, adding the BJP will be greeted with "belans" (rolling pins) if they visit villages now to ask for votes.
Samajwadi Party leader Ramgopal Yadav fired this salvo at the government while participating during the discussion in Rajya Sabha.
Yadav said those residing in the villages are the worst-hit with the decision to scrap Rs. 500 and Rs. 1,000 currency notes.
"This did not happen even during the Emergency. They (the common man) have to stand in lines in front of banks for their own money. The common man has become beggar," said Yadav.
"There may not be any problem in metros, but think about the rural areas. No one will take it in villages and small towns because they don't have change. If you go to the villages today to ask for votes, women will pick up their rolling pins (belan) and teach you a lesson," he added.
Mocking the Prime Minister's initiative, Yadav said that he explained demonetisation to his children by telling them that they cannot use their own money even for mere things like buying vegetables.
"When my children asked about Prime Minister Modi's surgical strike, I explained to them 'that the money we have, we cannot buy vegetables with it'," he said.
Cornering Centre over their claim that demonetisation will combat terror financing, Yadav said, "Will Pakistan ask for permission to publish fake currency? If chip was a solution, the US would have done this long back. Today it is very easy to fake the currency because no one has money."
Leader of Opposition Ghulam Nabi Azad earlier questioned the Prime Minister's absence during the discussion in the Rajya Sabha and alleged that the latter does not prefer to listen to the opposition.
"We were told earlier that the PM would be here, but then we found out he was in the Lok Sabha. We listen to the PM all the time on TV and elsewhere, but he doesn't hear us. We are willing to skip lunch if he can give just one hour here," he said.
Meanwhile, the Rajya Sabha has been adjourned till 2pm.
--ANI