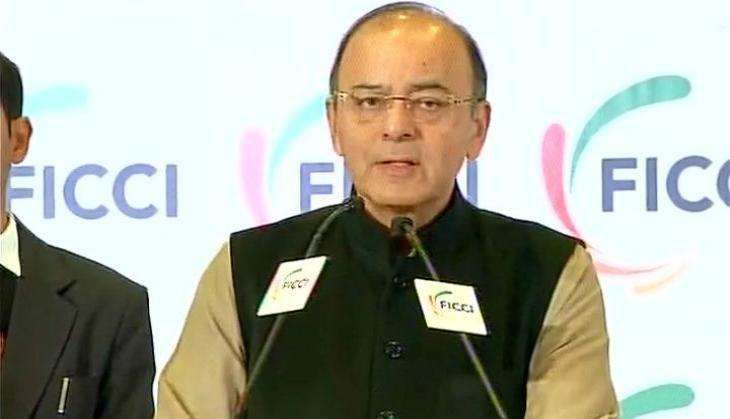 Finance Minister Arun Jaitley speaking at a function at FICCI on 17 December said demonetisation is the biggest step ever taken to curb black money and put a stop to wrongful economic practices in the country.
Speaking on GST, Jaitley said, "Amongst the emerging economies, if we look at India, I think its a refreshing change from whats happening in rest of the world. Having passed the constitutional amendment, there are several decisions which the GST Council has to take. There are about 10 important decisions which have already been taken with consensus."
"Legislation which have to be passed by Parliament under constitutional amendment and state legislatures are currently in process of being drafted. I don't see any major difficulty in those legislation being finally approved."
Speaking at the 89th Annual General Meeting, FICCI, Jaitley said, "The process of remonetisation is not going to take a lot of time. On 16 Sept 2017, as far as current mode of taxation is concerned, the curtains will be down. As far as the decision with regard to currency is concerned, I think it marks a very important beginning. "
Jaitley said that demonetisation will bring great benefits to the country in the long run. He added that the condition which had been normal for 70 years could not be allowed to continue as it had several adverse economic and social consequences.