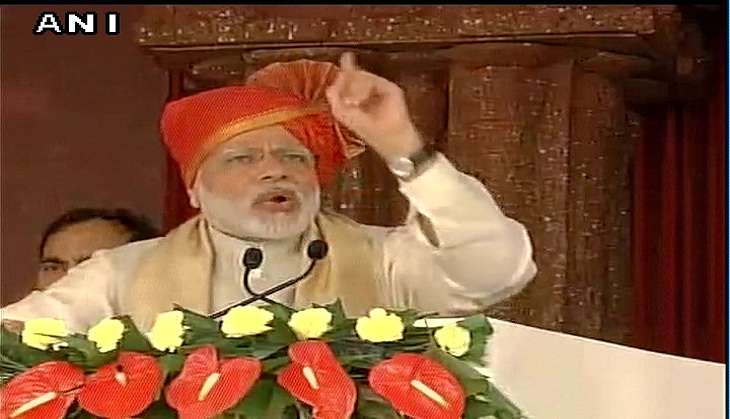 "This government will never trouble honest people", Prime Minister Narendra Modi said as he addressed a public gathering at the valedictorian session of the year-long centenary celebrations of the Karnataka Lingayat Education (KLE) Society in Belgaum on 13 November.
"On 8 November, while the poor slept peacefully, the rich went out to buy sleeping pills and couldn't find any", he said.
"If to punish the cheaters we have to face some inconvenience for 50 days, will you or will you not support me?", Modi said, while appealing to the masses to bear with the inconveniences and support him in his effort to eradicate the nuisance of black money.
"I had mentioned at the outset that the demonetisation procedure would take about 50 days. I have not initiated anything keeping the public in the dark. I am working after taking the nation into confidence", Modi said.
Lashing out at the Congress, Modi asked "Congress is asking why did we discontinue Rs 1000 and 500 notes. Did we question you when you discontinued the chawanni?".
Earlier on 13 November, PM Modi inaugurated the electronic city project in Tuem, North Goa, which was followed by laying the foundation stone at the Mopa Greenfield Airport.