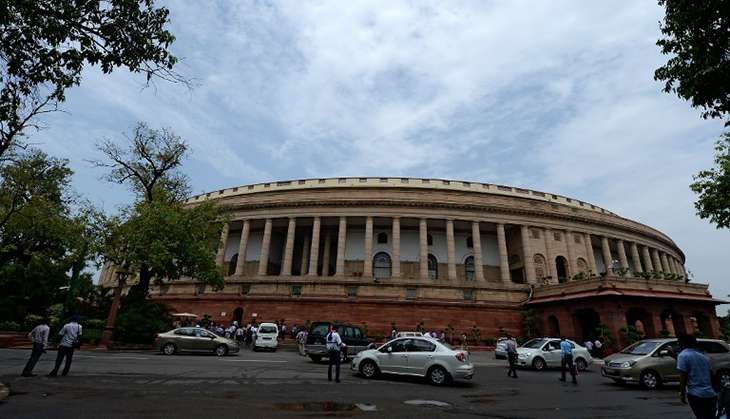 Opposition on 22 November disrupted the proceedings of Lok Sabha for the fourth consecutive day today demanding discussion on demonetisation on a rule which entails voting forcing Speaker Sumitra Mahajan to adjourn the House for the day.
The proceedings of the day began amid uproar from Opposition, which demanded Prime Minister Narendra Modi's presence in the House. Speaker Mahajan adjourned the house for about 50 minutes soon after it assembled at the beginning.
As soon as the House met, members of Congress, TMC, Left parties and AAP rushed to the Well of the House demanding discussions on the demonetisation of Rs 1,000 and Rs 500 under Rule 56.
Samjawadi Party, NCP, and RJD stood in the aisles in solidarity with the other opposition members.
Also Read: Winter Session live: Rajya Sabha adjourned till 2 pm; Lok Sabha adjourned for the day
While AIADMK members were also on the aisles raising the issue of Tamil fishermen injured allegedly in firing by Sri Lankan Navy, Congress vice president Rahul Gandhi was seen busy in his seat in an intimate discussion with AAP MP from Punjab Harinder Singh Khalsa.
Ignoring the slogan-shouting opposition members, Speaker allowed the Question Hour to continue amidst noise.
When some opposition members tried to bring a placard, denouncing the demonetisation move, in front of Minister of State for Home Kiren Rijiju, who was replying to a question related to his Ministry, the Speaker tried to intervene and asked the MPs not to disturb the Minister.
"This is not good. Everyone will be shown on TV, but don't disturb the Minister. If you want to discuss something, raise it before the government. People are in pain, tell the government. But this is not the way to highlight people's grievances," Mahajan said asking them to return to their seats.
However, an unrelenting opposition continued to raise slogans.
The Speaker again appealed to the opposition to participate in the debate saying that the disruption of proceedings would not resolve the problem.
The Rajya Sabha was also stormed by the protesting Opposition as the House stands adjourned till 2 pm after facing multiple adjournments earlier.
- With PTI inputs