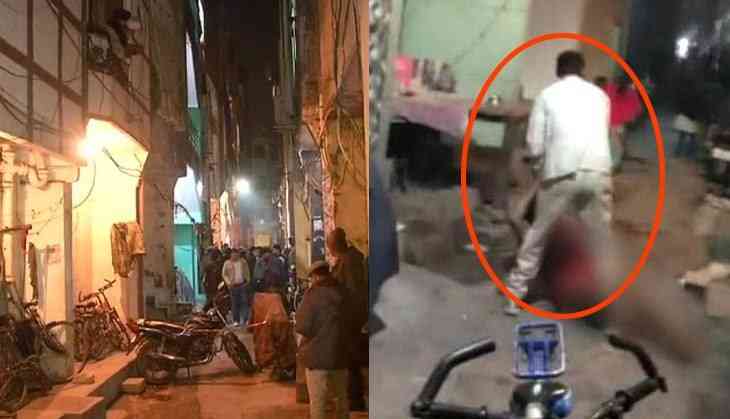 In another Delhi horror case, a man brutally stabbed a woman to death on Wednesday in Khyala area of the west Delhi. The woman's neighbour multiple times stabbed her and her son, husband over a fight on a petty issue. The 35-year-old lady died while her husband, 41 and 18-year-old son injured. Veeru and his son Akash are critical in hospital.
The Delhi Police said that the accused, identified as 40-year-old Mohammad Azad is absconding. The incident occured 7:30 pm in the evening when some locals informed the police of the incident at DDA Colony at west Delhi's Khyala.
Spot visuals: One woman dead, two seriously injured in a clash between neighbours, in Delhi's Khayala area; Police investigation underway. pic.twitter.com/zcpYzLDwfC

— ANI (@ANI) January 16, 2019
The man, was reportedly laying outside of his house with his intestines hanging out, while neightbourhood watched the horrific stabbing by his neigobour. Some filmed the incident on their phones, but no one stopped Azad.
"During the investigation, it was found Sunita stayed with her family on rented accommodation in DDA Colony. She and her husband worked in a factory", Joint Commissioner of Police Madhup Tiwari said.
"The incident was triggered on January 14 when a bottle of Sunita's daughter identified as Neha, fell from the balcony and hit Mohammad Azad, standing on the road. Later Azad and Veeru indulged in a heated argument but they were separated by some locals", the officer said.
"On Wednesday Azad misbehaved with Sunita over the same issue. Sunita later narrated the entire issue with Veeru and Akash following which the fight began", the officer added.
"Azad took out a knife from his residence and first stabbed Akash. When Sunita and Veeru tried to save their son, Azad stabbed them too," said the JCB.
Also read: Armed men loot passengers in Jammu-Duranto Express, 2 AC coaches robbed at the outskirts of Delhi