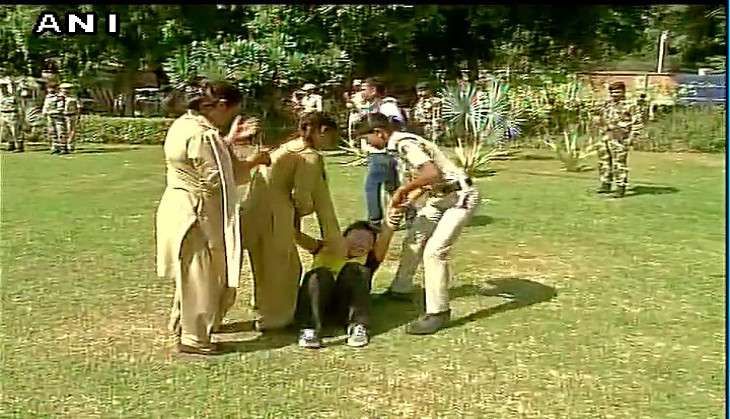 A number of Tibetan students on 14 October staged a protest outside the Chinese Embassy in Delhi, opposing the visit of Chinese President XI Jinping in Goa for the upcoming BRICS summit.
Police personnel have reportedly rushed to the spot and are trying to take stock of the situation. Initial reports suggest that the Delhi police have also had to detain several protestors after a ruckus broke out in the area.
The protestors holding Tibetan flags and banners raised slogans including "Free Tibet".
In Goa, Xi will meet Prime Minister Narendra Modi and a host of other leaders, including heads of the BIMSTEC (Bangladesh, Bhutan, Nepal, Sri Lanka, Myanmar and Thailand) countries who have been invited to the Goa summit.
The BRICS summit will start on 15 October and will end the next day, following which there will be a retreat, in which BIMSTEC countries will participate.