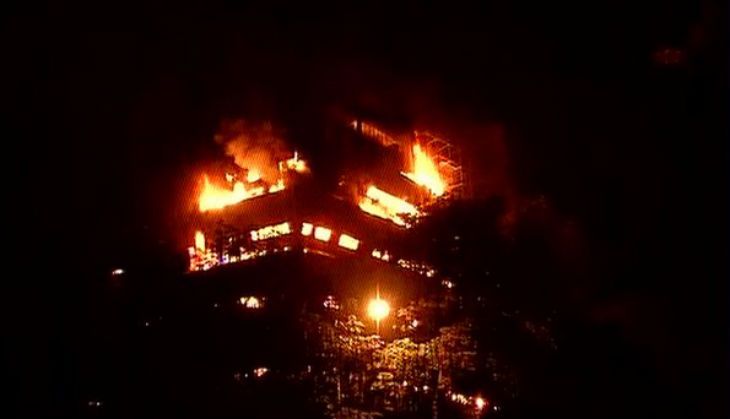 The National Museum of Natural History in central Delhi hasbeen completely destroyed in a fire that broke out at about 1.45 am today.
The fire started on the top floor of the museum, which is located in the FICCI building in Mandi House, and spread to all six floors.
It was brought under control only by 5 am by 35 fire engines, and doused completely by 7 am, according to NDTV. Since the building being renovated, there were not many people in it and all were safely evacuated by the time the fire brigade arrived.
In the wake of massive fire at the FICCI building in the national capital that destroyed Natural History Museum, Minister of State for Environment, Forests and Climate Change Prakash Javadekar on Tuesday ordered energy and fire audit of all the 34 museums present across the country.
"This incident is very tragic. The Natural History Museum is a national treasure. I have talked to the fire officials and they are present at the site. We will see and access the loss that has taken place," Javadekar told media after visiting the site.
"I have ordered energy and fire audit of all our establishments all over the country because we have 34 museums, ZSI and BSI, all put together. We will take care that such incidents don't happen," he added.
Two firemen were seriously injured and were rushed to Ram Manohar Lohia Hospital. Their condition is stated to be critical, said a fire official.
According to a senior fire officer, the building's fire safety mechanisms were not working. "That is why it took us so long to douse the fire. The cooling off process is still on," he said.
--with ANI inputs