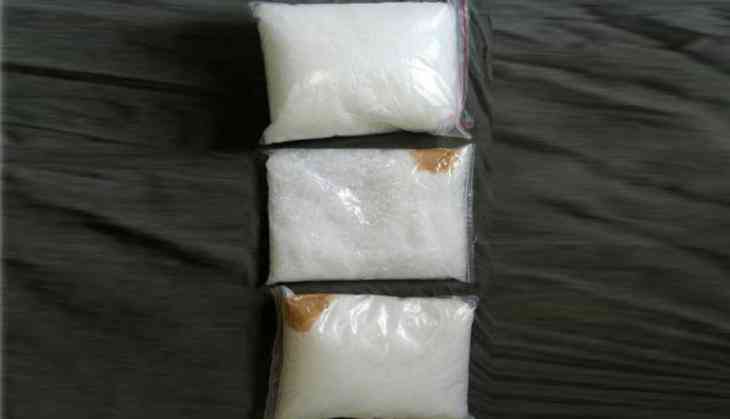 Delhi Police nabs four with drugs worth Rs 40 crores (ANI)
The Delhi Police special cell on Wednesday arrested four key members of an international narcotic drug cartel and recovered five kilogrammes of the drug with an international value of Rs 40 crores.
Several mobile handsets, along with SIM cards used in drug trafficking, have also been recovered.
In a similar incident, at least three members of a drug peddling gang were apprehended by the Hyderabad Commissioner's Task Force here on June 1. The city police had seized 450 grammes of Ketamine drug and three cell phones from their possession.
Earlier in May, the city police arrested nine students for selling marijuana near an engineering college at Ibrahimpatnam and seized 1.1-kilo marijuana from them.
In a similar case, the Ludhiana Special Task Force (STF) earlier this week arrested two persons from India-Pakistan border near Ferozepur in connection with drug trafficking.
The team also recovered five-kilogramme heroin, valued Rs. 25 crores in the international market.
-ANI