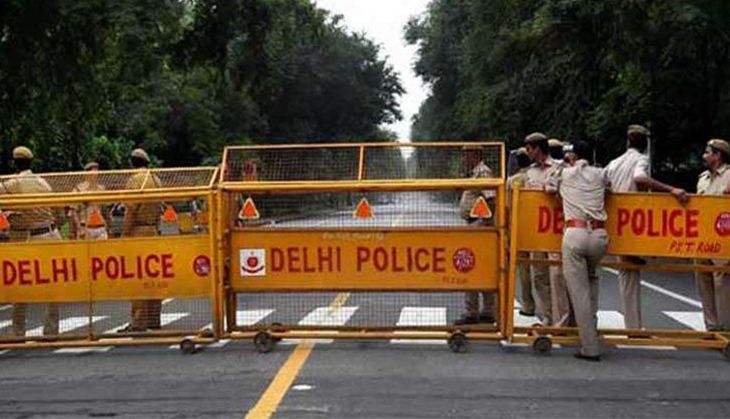 Delhi Police has said that prohibitory orders imposed under Section 144 of CrPC in the Connaught Place sub-division of the city will be strictly enforced in view of the chaos that prevailed yesterday due to day long political protests over alleged suicide by ex-serviceman Ram Kishan Grewal over the delay in implementation of the One Rank, One Pension (OROP).
Delhi Police said the prohibitory orders are enforced in Connaught Place till December 28 and in view of the problems faced by public due to protests and demonstrations, the orders will be strictly enforced.
ACP Connaught Place Ramesh Kumar said in a statement that any person contravening prohibitory orders will be punished under Section 188 of the Indian Penal Code (IPC).
Meanwhile, Defence Minister Manohar Parrikar has sought details of the incident from the department of ex-servicemen welfare.
"Saddened by the death of subedar Ram Kishen Grewal. I express my heartfelt condolences. I have asked officials to provide me with details," Parrikar tweeted.
Earlier, Parrikar emphasised that the government was committed to the welfare of ex-servicemen and said a total of Rs 5,507.47 crore has been disbursed under the scheme.
Giving details of the OROP implementation, Parrikar said there were 20, 63, 763 beneficiaries before July 2014 and that 19,12,520 pensioners have been paid the first installment and 1,50,313 cases are pending verification and authentication of beneficiaries.
Meanwhile, a massive political storm has broken out over Grewal's death as parties are joining forces to come down heavily on the Centre over the delay in the implementation of OROP.
--ANI