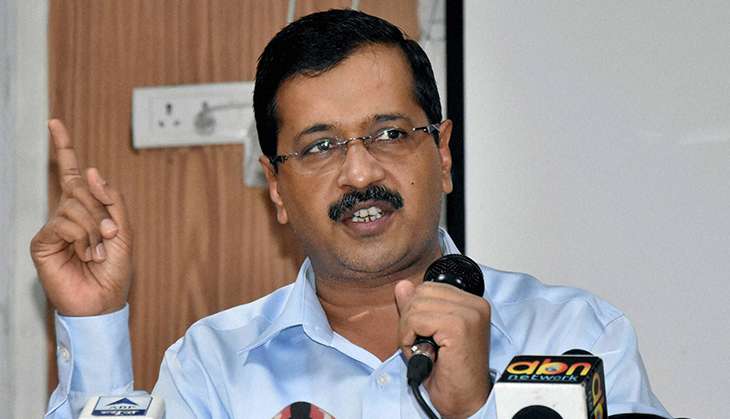 The Delhi government on 6 January approved a proposal to increase the monthly pensions of widows, senior citizens and disabled persons by Rs 1,000 each.
The decision was taken at a Cabinet meeting chaired by Chief Minister Arvind Kejriwal. The government's move will benefit lakhs of beneficiaries in the national capital.
Announcing the Cabinet's decision, Deputy Chief Minister Manish Sisodia said the government will upwardly revise the eligibility criteria for beneficiaries to apply under the scheme.
Due to revision, more people will come under the pension net, he said.
At present, there are about 4.52 lakh people covered under the scheme while the upper limit for number of beneficiaries allowed in the scheme is 5.30 lakh.
"Cabinet has today approved the increase in disability, old age and widow pensions by Rs 1,000 each. For old-age pension, those between the age group of 60-69 years will get Rs 2,000 as pension now. Senior citizens above 70 years of age will now get Rs 2,500 as pension compared to Rs 1,500 earlier," he said. Disability pension has been raised from Rs 1,500 to Rs 2,500. Pension for widows and destitute women has also been raised from Rs 1,500 to Rs 2,500, Sisodia said.
Enhancement of pension has been done in the past too. While the disability pension was last revised in 2012, pension of senior citizens were revised in 2008 and 2011.
The family income limit for availing the pension is currently set at Rs 60,000 and Rs 75,000 per annum for old age and disability pension respectively.
The limit has now been raised to Rs one lakh as the incomes and the cost of living index have been significantly risen since the past revisions were done, officials said.
An additional expenditure of Rs 154 crore is expected to be incurred on five lakh old age pension beneficiaries for the remaining four months of 2016-17.
Hence, the revised budget estimate under Old Age Pension would be Rs 765 crore. For the same rate of assistance, budget requirement for 2017-18 will be Rs 1,431 crore for 5.30 lakh beneficiaries.
--PTI