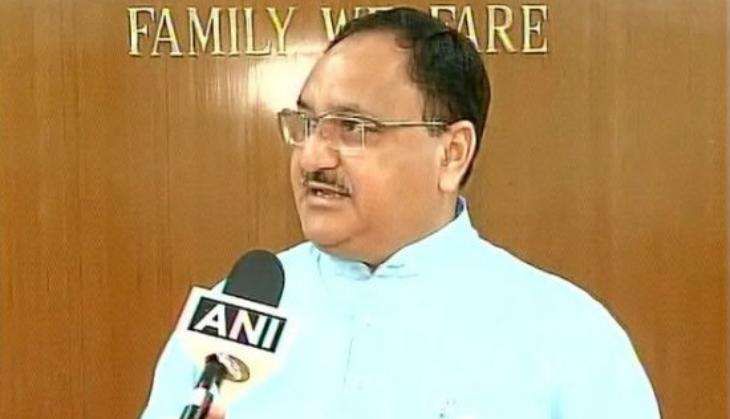 Union Health Minister JP Nadda, on 13 September, said that Centre has taken all measures to assist the state governments in dealing with chikungunya. He informed that the ruling dispensation is reviewing the situation in the national capital on a day-to-day basis.
Nadda said the Centre has from the month of January issued advisories in connection with dengue and chikungunya.
"The Centre is reviewing the situation on a day-to-day basis and in fact, a meeting has been called tomorrow morning which I'll be reviewing myself. I would also like to say that no one should panic may it be chikungunya or dengue. There is a need to take symptomatic treatment and increase liquid intake," he said.
Also Read: Over 375 cases of dengue, 1 instance of chikungunya reported in Chandigarh
"We have shared around eleven detailed advisories with the state government where we have told the states to take measures and steps in context of such diseases," he added.
Nadda further said the Centre also held three video conferences in the regard, adding that he had also called on the Delhi Health Minister and authorities of NDMC and MCD and guided them with the protocol which was to be followed.
"In one video conference, I addressed the state Health Ministers. The second was addressed by the Secretary and the third was done by heads of vector-borne diseases," he said.
"In connection with the private testing labs, we capped the rates also. So, we as the Central government gave the state governments' full support. And I had also told the Delhi Government that the Centre will look into all the matters raised by them," he added.
Also Read: Delhi: Chikungunya claims three more lives in national capital; toll rises to 4
Delhi recorded its first case of chikungunya casualty with the death of a 65-year-old man, who yesterday succumbed to the vector-borne disease.
The victim R Pandey succumbed to the disease at Sir Ganga Ram Hospital.
According to reports, Chikungunya cases in the national capital have sharply risen to over 1,000 this season, marking a jump of nearly 90 % from its count last week.