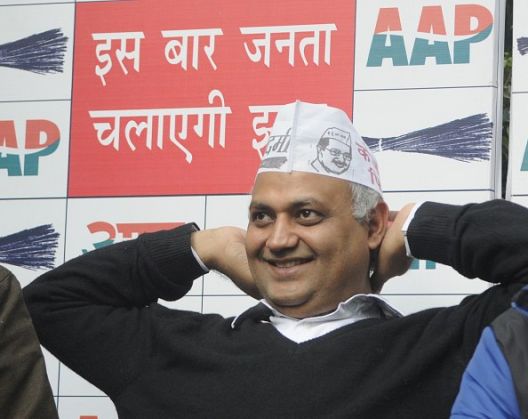 A day after Aam Aadmi Party MLA Somnath Bharti made a controversial comment in Delhi assembly, it has been expunged from the records of Assembly proceedings.
During a special discussion on safety of women in Delhi, Bharti had said on 3 August, "We should make Delhi so safe that even the most beautiful women will not hesitate to step out at night."
The 'statement led to an outrage from across all parties. Brindi Karat of CPI(M), Sharmistha Mukherjee of Congress condemned the 'sexist' comment. His estranged wife Lipika Mitra accused Bharti of being concerned only about the safety of 'beautiful' women.
However, Bharti hasn't withdrawn the statement. He clarified that he used the word beautiful for 'jewellery laden women'.