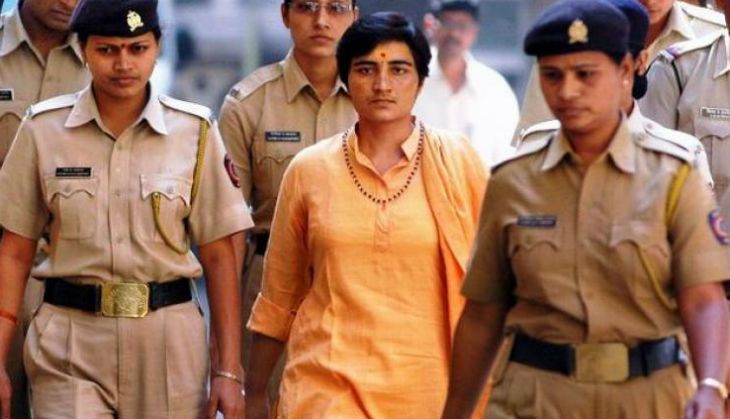 Sadhvi Pragya Thakur who recently got a clean chit from the National Investigation Agency (NIA) in the 2008 Malegaon blasts case has said in a statement, "I've heard that I've been given clean chit by NIA but after eight years. Delayed justice itself is an injustice."
"Now that I've been given a clean chit, I believe the investigation is going in the right direction. I've always said I'm not the culprit," she added.
Her health condition deteriorated since she started a hunger strike last Monday to press her demand that she be allowed to travel to Ujjain for the ongoing Simhasth Kumbh. The authorities were refusing to let her travel to Ujjain on security grounds, she alleged.
Pragya, who was in the Bhopal Central Jail, has now been shifted to Pandit Khushilal Sharma Ayurveda Hospital for treatment, reported The Times of India.
According to Sadhvi Pragya's aides, her condition has worsened.
According to TOI, in a letter to the President and the Prime Minister, the Sadhvi threatened to fast unto death if her demands were not met by 21 May. Chief Minister Shivraj Singh Chouhan in a statement said that Sadhvi Pragya can attend the Kumbh Mela only if her security concerns were met.
The Simhasth Kumbh Mela in Ujjain commenced on 22 April and will end on 21 May.