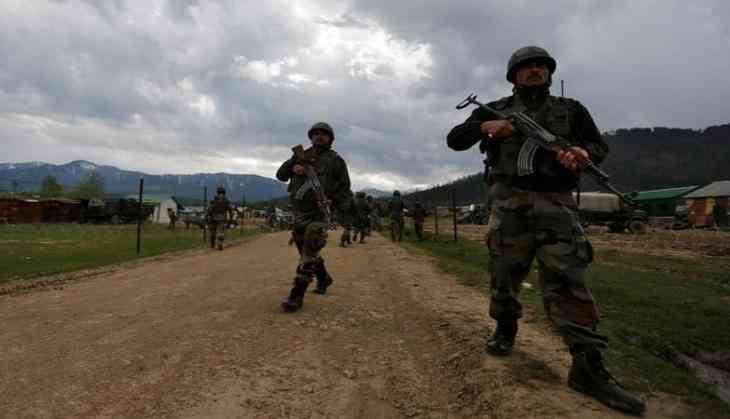 The Defence Experts on 22 June lauded the Indian Army as they gunned down three Lashkar-e-Taiba (LeT) terrorists in an encounter in Pulwama district located in Southern Kashmir.
Calling it an extremely "good sign", Defence Expert Major General (Retd.) P. K. Sehgal told ANI that this development has taken an extremely heavy toll on the morale of the terrorists.
"Apparently the armed forces and the security forces are getting extendable inputs, timely inputs and they are acting very swift to take out these terrorists. This was our first very successful counter insurgence carried out in that area after the killing of Burhan Wani. South Kashmir particularly Pulwama has become the den of local terrorists who joined LeT," he said.
"The security forces have killed five people in the last three days in counter insurgency operation. Two in Sopore, three in Pulwama and on the 17th of June they have also killed the LeT commander called Mattu in Anantnag. So, this has taken a very heavy toll on the morale of the terrorist. They are beginning to realise that their residual life is only a question of weeks and months," he added.
Defence Expert Sunil Deshpande also hailed the Indian Army for its swift action against the terrorists.
"In Pulwama there have been encounter where three terrorist have been gunned down. Now this was on the based on info which we got. It is a big success on our part," he said.
At least three Local Lashkar-e-Taiba (LeT) terrorists were killed in an encounter in Jammu and Kashmir's Pulwama district.
The slain terrorists have been identified as Majid Mir, Shariq Ahmad and Irshad Ahmad.
Three AK-47 rifles and ammunition have been recovered from the slain terrorists.
The encounter started late last night when the militants were spotted travelling in a vehicle in New Colony Kakapora area.
As the forces started search operation, the contact was established and encounter began.
According to security officials, as soon as the news of encounter spread, all of a sudden fierce stone pelting by locals targeted security forces to help the trapped terrorists.
An officer of 50 Rashtriya Rifles sustained injuries in the encounter.
50 Rashtriya Rifles, Special Operations Group (SOP) and 183 CRPF Battalion were involved in the encounter.
-ANI