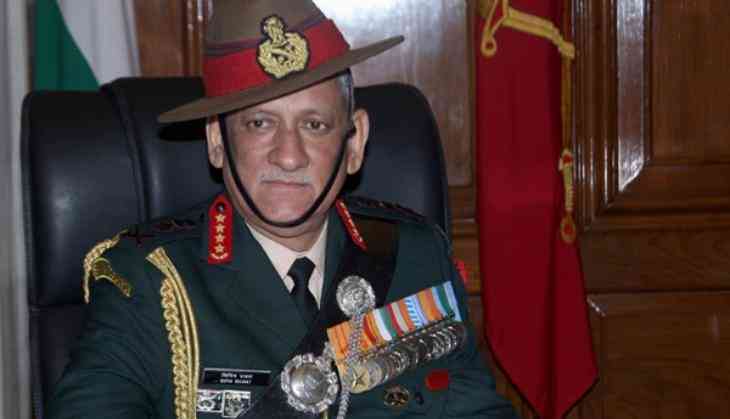 Defence Experts hail proposal of Bharat Ratna for Field Mashal Cariappa
Defence experts on Sunday hailed Army Chief General Bipin Rawat's preposition of according late Field Marshal Kodandera Madappa Cariappa's with country's highest civilian award.
Speaking to ANI, Defence expert P.K. Sehgal said, "I'm in absolute and total agreement with Army Chief General Bipin Rawat, today the Indian Army is one of the most respected and regarded forces around the world. The professionalism that was taught to the Indian Army by Field Marshal Cariappa is something to be seen and believed. Qualities like, good character, integrity, sensitivity and compassion that the Army hails over was ingrained by Cariappa. It is high time that this nation bestows appropriate recognition to its tallest military leader".
Resonating similar views another defence expert Capt. (Retd.) Anil Gaur said, "If Army Chief General Bipin Rawat has asked there is nothing wrong in it, because he was the first Chief in the Indian Army and has led the Army very well with full honour and pride. From restructuring to fighting the intruders, Field Marshal Cariappa has done everything for the country," he said.
Yesterday, General Rawat said, it is time to recommend late Field Marshal Cariappa, who was the first Indian commander-in-chief (C-in-C) of the Indian Army, for Bharat Ratna.
"It's time to recommend Field Marshal K M. Cariappa for the Bharat Ratna," asserted General Bipin Rawat, who was here to unveil the statues of Field Marshal K M Cariappa, and Padma Bhushan and Distinguished Service Order (DSO) awardee General Kodendera Subayya Thimayya, at Cauvery College in Karnataka's Kodagu District.
"If others can get it (Bharat Ratna), I see no reason why he (Field Marshal KM Cariappa) shouldn't be a deserving personality for the same," he added.
Field Marshal Kodandera Madappa Cariappa, Order of the British Empire (OBE), was the first Indian commander-in-chief (C-in-C) of the Indian Army. He led Indian forces on the Western Front during the 1947 Indo-Pakistani War. He is one of the two Indian Army officers to hold the five-star rank of field marshal and was appointed commander-in-chief of the Indian Army in 1949.
Field Marshal K. M. Cariappa is survived by son Air Marshal K C Cariappa, who was a Squadron Leader during the 1965 Indo-Pakistan War.
Air Marshal K C Cariappa was shot, while carrying out air attacks during the 1965 war, with Pakistan and was taken prisoner.
He died on 15 May 1993, at the age of 94.
-ANI