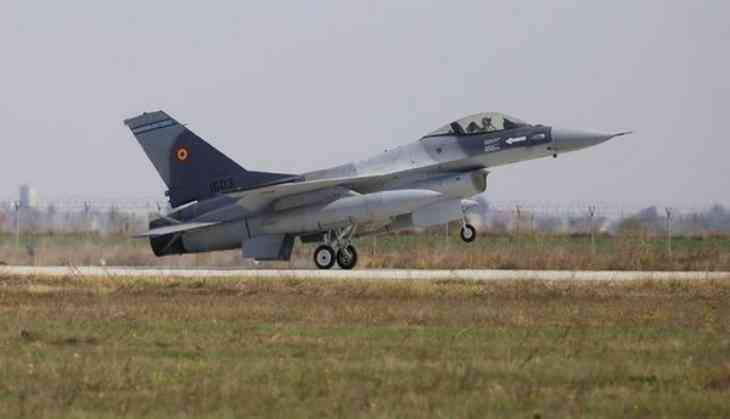 Defence expert hails Lockheed Martin's pact with Tata to make F-16 planes in India
After Tata Group and American aerospace giant Lockheed Martin signed an 'unprecedented' deal to jointly produce the combat-proven F-16 fighter jets in India, defence expert Wing Commander (Retd.) Praful Bakshi on Tuesday thanked Prime Minister Narendra Modi-led government for "walking the talk" on the initiative.
Talking to ANI, Wing Commander (Retd.) Bakshi said this initiative is not only going to give a boost to the aviation industry, but all the other industry connected with the aviation.
"Tata and Lockheed have signed a very important deal. Thanks to the initiative of the present government. Though this thought process was there earlier, but nobody was taking a firm step towards it. India's private industry is totally devoid of working in the defence. I mean there is no work in defence so far in the private industry. This is going to give a boost not only to the aviation industry, but all the other industries connected with aviation," he said.
"Not only this, you will start exporting this aircraft to other countries. The aviation industry will start flourishing and we should thank the government that atleast they are walking the talk," he added.
Lockheed Martin signed an agreement with India's Tata Advanced Systems on Monday to produce F-16 fighter planes in India, pressing ahead with a plan to shift its Fort Worth, Texas plant to win billions of dollars worth of order from the Indian military.
India's Air Force needs hundreds of aircraft to replace its Soviet-era fleet, but Prime Minister Modi's Government has said foreign suppliers would have to make the planes in India with a local partner to help build a domestic industrial base and cut outright imports.
The announcement of the deal comes a week ahead of Prime Minister Modi's meeting first bilateral meeting with U.S. President Donald Trump.
The agreement was signed by Sukaran Singh, CEO of TASL, and George Standridge, vice president of Strategy and Business Development, Lockheed Martin Aeronautics. Ratan Tata, Chairman Emeritus, Tata Sons, and Orlando Carvalho, executive vice president of Lockheed Martin Aeronautics, were also present.
-ANI