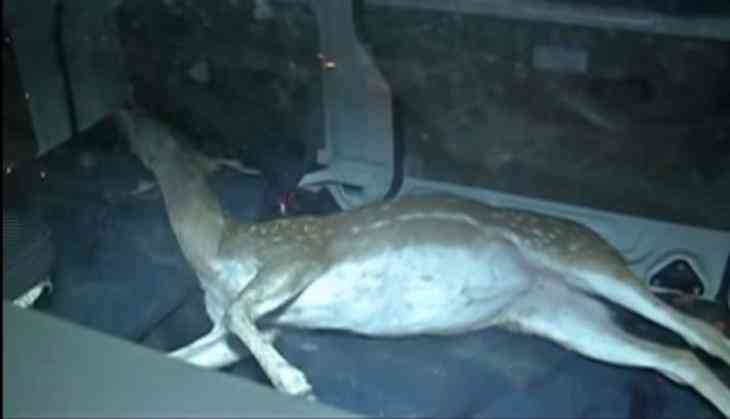 Deer killed in road accident in Mumbai (ANI)
A deer was killed by a speeding autorickshaw near Goregaon express highway in the wee hours of Friday.
As a consequence of the high speed, the rickshaw toppled leaving the driver seriously injured. He was then shifted to a nearby hospital.
Locals gathered at the spot took the deer to a nearby hospital. However, the deer that was profusely bleeding from its mouth succumbed to its injuries.
According to the locals, there are many animals in the deserted forest area near the express highway. The deer suddenly entered into the highway from the forest area and was hit by the auto rickshaw, causing grave injuries to its mouth and nose.
-ANI