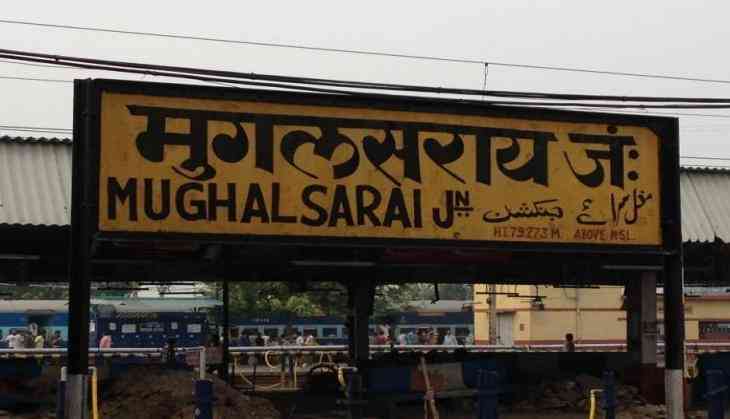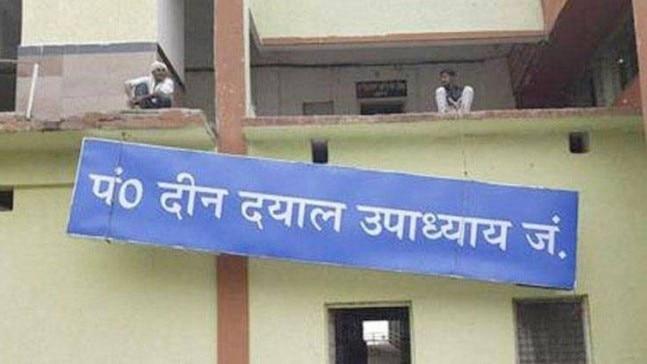 After 156 years, India's second largest railway station Mughalsarai Junction in Uttar Pradesh has finally got its new name today officially after RSS ideologue Deen Dayal Uphadyay. BJP President Amit Shah, Railway Minister Piyush Goyal and Uttar Pradesh Chief Minister Yogi Adityanath arrive at the iconic railway station to officially announce its new name.
The Trio-leaders flagged off a passenger train and goods train with an all-woman crew and also launched a "smart yard" project at the century-old station on the busy Delhi-Howrah route. Event the building of the Railway station is being painted into the saffron paint at places and signboards with the new name being put up.
Deen Dayal Upadhyay was found dead in mysterious circumstances near the Mughalsarai station in February 1968. However, Mughalsarai is also former Prime Minister Lal Bahadur Shastri's birthplace.
The leaders will launch a project to upgrade the yard at the station, officials said. Ekatmata Express, now set to follow a new route from Lucknow to Mughalsarai (Deen Dayal Upadhyay), will get the green signal. Railway officials said it will be the first time in the country that an all-woman crew runs a goods train.
Also read: Article 35A row: What is Article 35A and its controversy? Supreme Court to here petitions challenging its validity on Monday