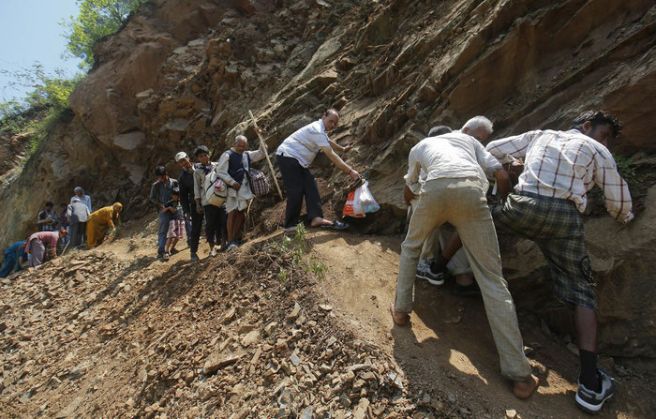 Seven people, including three children, lost their lives in the last 24 hours in rain-related incidents in Uttar Pradesh. The total death count for the north Indian region has reached more than 15 as rain caused heavy damages in Jammu & Kashmir, Himachal Pradesh, Uttarakhand and Uttar Pradesh.
In Hardoi, UP, four people died after a house collapsed while the children slipped into a pit and lost their lives.
Two died in Himachal Pradesh after a landslide hit them. Another incident of landslide in Jammu & Kashmir killed two others.

A restraunt collapsed in Dehradun, Uttarakhand killing one person and injuring three others.

A family of four was killed after cloud burst in Anantnag district of J&K on 12 June.

In the national capital, waterlogging and damaged roads cause heavy traffic as it rained for three days continuously.