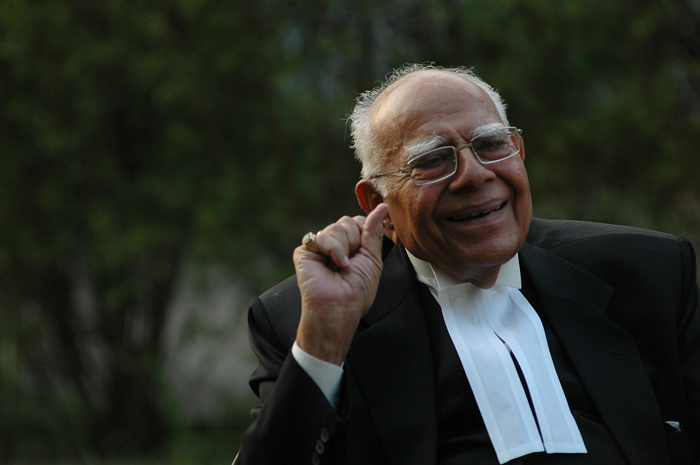 It's been a field day for Delhi Chief Minister Arvind Kejriwal. After former Solicitor General Gopal Subramaniam agreed to head the Commission of Inquiry to probe the financial bungling in DDCA, which was led by Arun Jaitly between 2008-2013, he has got former BJP member Ram Jethmalani to defend him in the defamation case filed against him by the finance minister.
This comes after Arun Jaitley slapped a criminal defamation case against the Delhi Chief Minister and five AAP leaders, coupled with a civil suit demanding Rs 10 crore in damages. He told the court that he didn't make a "single penny" during his tenure as the DDCA chief. The case will be next heard on 5 January.
Don't intimidate us: Arvind Kejriwal to Jaitley
Calling the defamation case an attempt to intimidate the AAP government, Arvind Kejriwal tweeted: "We will continue our fight against corruption. Arun Jaitley should cooperate with investigation."
Meanwhile, Gopal Subramanium wrote back to the Delhi Chief Minister accepting his request of constitute him as the Commission of Inquiry to probe the DDCA affairs. He wrote: "It is only fair that I must mention that Shri Arun Jaitley whose name has figured in the news has been a valued and distinguished colleague of mine for almost 37 years. As i see the terms of reference are in larger public interest, I would accept it unhesitatingly."
Further, the Delhi government has called a special session on Tuesday to discuss the DDCA row and also the raids on the Chief Minister's office.
From Parliament to Courtroom- A busy day for Jaitley
Before Jaitley landed in Patiala House Court with top BJP leaders and supporters, Opposition didn't let the Parliament function demanding his resignation. He had to make a statement on the floor of the House with the defence that the Rs 114 crore that were spent on constructing a stadium in Delhi was well spent and that no one benefited from the contract.
To his utter embarrassment, his own party member Kirti Azad, who has been asking him why he hasn't sued his old critic, retorted in the Parliament: "We know what is the condition of that stadium. There must be a CBI inquiry".