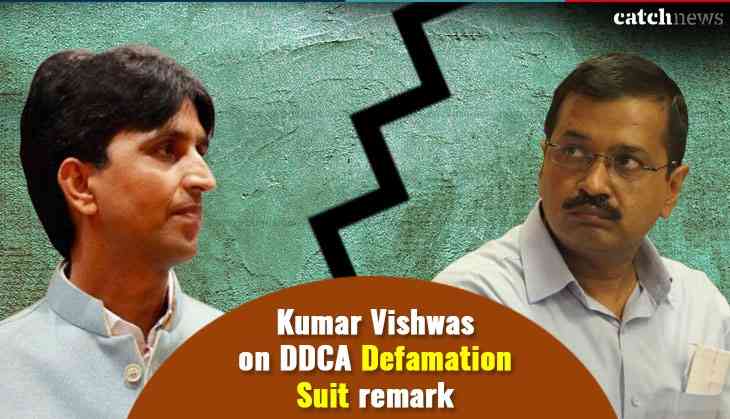 The Delhi High Court on Thursday granted time to the Aam Aadmi Party (AAP) leader Kumar Vishwas to decide on his final statement to eject of the defamation suit filed against him by Union Minister Arun Jaitley in the Delhi District Cricket Administration (DDCA) case.
The dissenter leader told the court that his statements against Jaitley were based on information received from Arvind Kejriwal and told the court that, he needs more time to decide his final statement that he will make so that the suit can be dropped off as he was personally not interested in taking the matter forward.
While addressing the court, Kumar Vishwas who was present in person in court, told Justice Rajiv Sahai Endlaw that his statements against Jaitley were based on inputs received from party chief Kejriwal. "I am personally not interested in going ahead with the case," the AAP leader said, adding he was only repeating what Kejriwal had said.
The dissident AAP leader also said he regretted any injury or damage which was caused by his remarks to Jaitley. The court has slated the next hearing for May 28.
The Union Minister Arun Jaitley had filed a civil defamation suit against AAP chief Kejriwal and five functionaries claiming Rs 10 crore damages in December 2015. Later, Jaitley had also filed a criminal defamation case against the AAP leaders for their remarks related to alleged financial irregularities in the DDCA, in the same year.
Also read: Journalist J Dey Murder case: Chota Rajan's phone calls become key evidence in the case; 'it's okay' said gangster after conviction