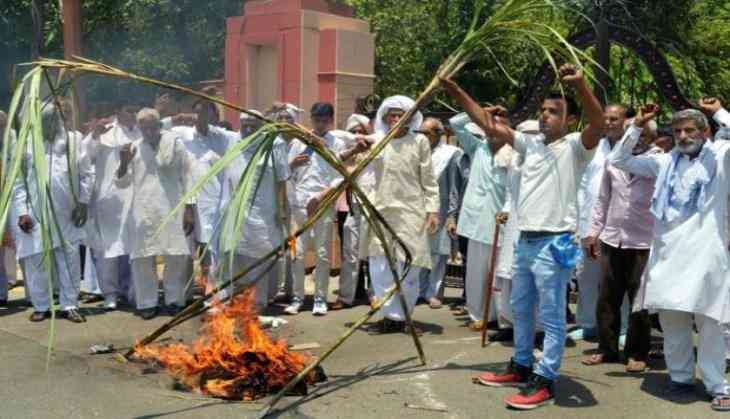 In a Baghpat hunger strike one of the nearly 50 sugarcane farmers, who was sitting on strike in Barot tehsil since May 21, died. On Saturday morning, Kisan Udayvir Singh succumbed to his injuries. Prime Minister Narendra Modi on Sunday sought to allay tensions in Uttar Pradesh's Baghpat and said his government was looking into the problems of sugarcane farmers.
Farmer's were holding the protest against non-payment of dues by the sugar mills and increasing in the tariff of rural electricity. As news of Udayvir's death spread, hundreds of angry farmers of the sugarcane belt rushed to the Tehsil office. Opposition parties- SP, RLD and Congress leaders are reaching the place of hunger strike.
Baraut tehsil is barely 30 kilometres from the place from where Prime Minister Narendra Modi inaugurated the country's first 'smart' highway on Sunday. This highway touches the west of the district of Baghpat district. Initially, district officials claimed that Singh had a heart attack. About 10 hours after death, the family filed an FIR at 8 pm, which said that Singh died due to 'unnatural reasons'.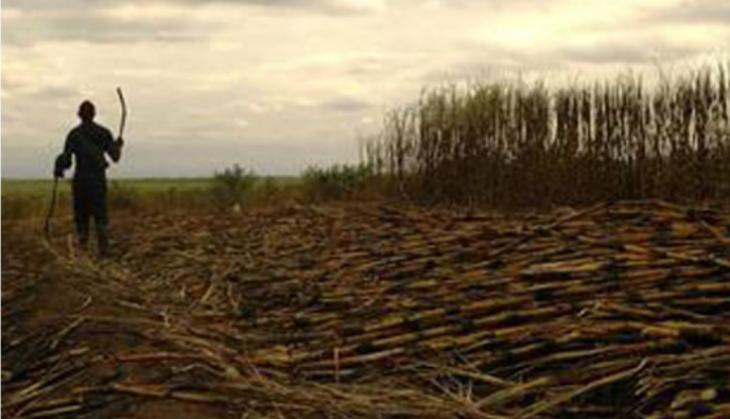 Addressing supporters after inaugurating the Eastern Peripheral Expressway, PM Modi said, "I want to assure all sugarcane farmers here that the government is sensitive towards their issues and is working to resolve all the problems," the PM said.
Chowdhary Surinder Singh, a farmer sitting at the scene, said, "The electricity bill has been increased by Rs 1,600 every two months. Our dues are rising daily. There are many farms where sugarcane is not harvested yet. There is a crisis situation in front of the farmers. "Farmers said that the BJP had promised outstanding payment within 14 days of coming to power in the state, inverted electricity and expensive.
The BJP government had promised clearance of their dues within 14 days of coming to power in the state, but nothing was done even after a year. Instead, the power tariff was hiked twice, farmers said.
The family of the deceased farmer spoke to media and said, "Farmers are facing a crisis like situation, dues are not being cleared. On the contrary, power tariff is hiked every two months. There are farms where the sugarcane has not even been harvested."
Also read: West Bengal: Shocking! A Muslim was slapped and assaulted by four men in a moving train because he knew how to read 'Namaz' but not PM Modi; see video