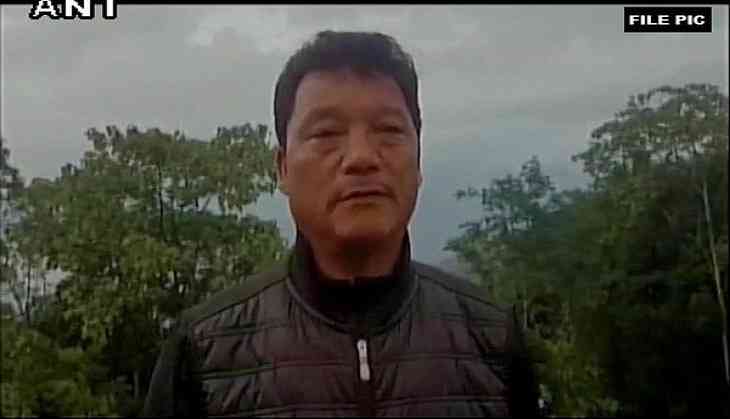 At least 43 Gorkha Janamukti Morcha (GJM) members resigned from the Gorkhaland Territorial Administration (GTA).
GJM chief Bimal Gurung said, "Indefinite strike to continue. All-party meeting postponed to June 29. We will burn GTA agreement on June 27."
The GJM has offered a 12-hour "window" to the schools in the Darjeeling hills to evacuate their students safely to Siliguri and Rongpo.
An indefinite bandh was called in the hills by GJM on June 15.
With supplies running out and the vacations to start shortly, the boarding schools of Darjeeling are facing a harrowing time due to the shutdown.
The indefinite shutdown has also hit hard the famed tea industry with the premium quality 'second flush' tea leaves going waste causing heavy losses to the garden owners and putting at stake the livelihood of more than two lakh tea workers.
Darjeeling is home to 87 tea gardens and the ongoing shutdown has pushed them to the brink.
The tea garden owners feel that they will be losing 45 per cent of their yearly revenue.
-ANI