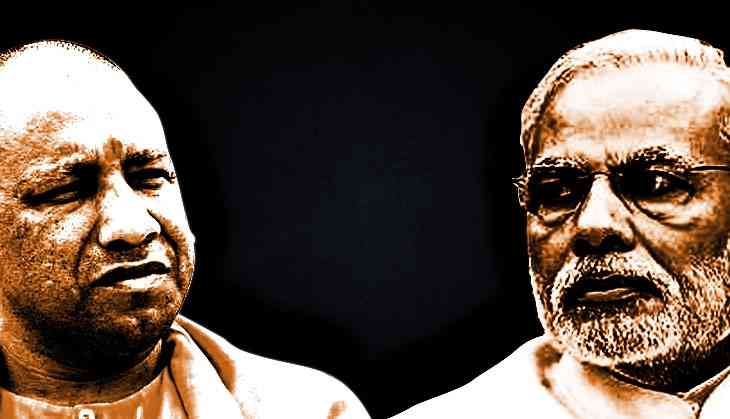 The ruling BJP's Dalit leader wrote a letter to PM Narendra Modi complaining against Chief Minister Yogi Adityanath. Chhote Lal Kharwar, 45, has claimed that he met CM Yogi Adityanath twice, and during their meeting, he was 'scolded and threw me out'.
PM Modi has reportedly assured him that the required action will be taken.
Chhote Lal is saffron party's legislator, who represents Uttar Pradesh's Robertsganj constituency. Mr Chhote Lal complained days after massive Dalit protests were being witnessed across the nation, that allegedly killed 11 lives, living hundreds injured. The Dalit groups were protesting against the Supreme Court's judgement over dilution of SC/ST Act, that they feared weakened a law that protects them from atrocities.
Chhote Lal in his written complain to PM Modi mentioned that he was allegedly facing discrimination by his constituency's administration, and his own party was not considering his complaints.
"You see, I exhausted all my options internally within the party, that is why I went to the National Commission for Scheduled Castes. You please check at the local level and see if you can find any instances of wrongdoing against me. If not, then why is this happening?" Chhote Lal told NDTV.
According to reports, His letter names Yogi Adityanath, state BJP chief Mahendra Nath Pandey and another leader, Sunil Bansal. He has also complained to the National Commission for Scheduled Castes and Scheduled Tribes.
Also read: This is what Arjun Rampal does not want from media to do in his brother-in-law's molestation case