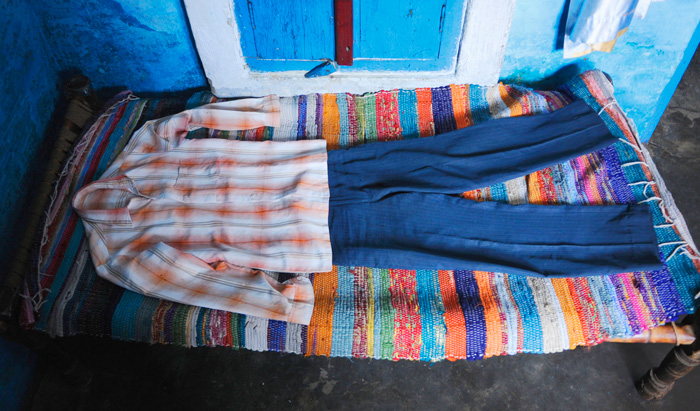 Everyone got a word in about the Dadri "beef" murder, except the prime minister himself.
Narendra Modi is a busy man. His focus on vikas seems to have left many Americans and Biharis heaving alike. He appears at so many meetings and rallies one wonders if he was the chosen one to inherit Hermione Granger's time-turner. Perhaps he could turn the clock back to Sunday when Mohammad Akhlaq, a blacksmith in Dadri, was lynched by a mob for allegedly kidnapping a calf, cooking and eating it.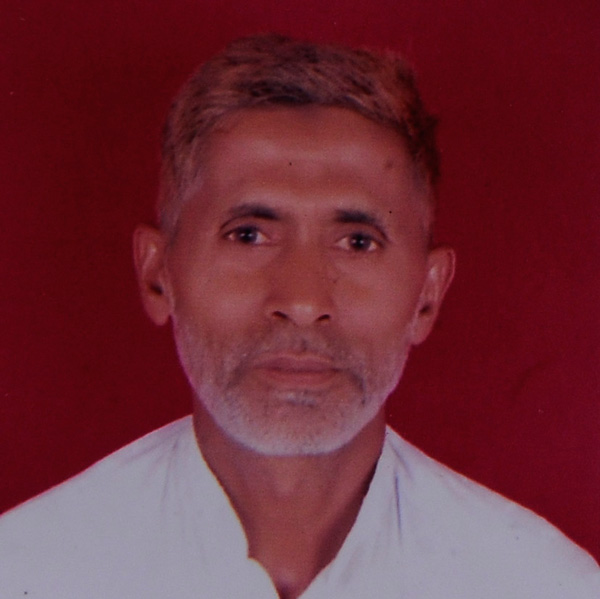 Since then, the murder has escalated from being "just another lynch mob story" to a "disturbing incident" and, finally, a source of outrage for many in India.
The breathlessness of the media and the absurd comments of people in and out of positions of power followed. But the otherwise eloquent prime minister had not a word to say. Is this silence golden?
Also read - No remorse: villagers in Bishara say 'beef-eating' Akhlaq deserved to die
Facebook and Twitter have produced some extremist vitriol over the past few days, with posts joyously mocking the media for giving attention to a case that "involves a Muslim".
Let us, for a fleeting moment, grant that the media is biased in sympathizing with a minority community. Let us, for some clinical introspection, consider that perhaps a lynched Hindu man wouldn't have received so much attention. What do we get then? The father of an Air Force personnel beaten to death in his own house, and given no chance to explain himself.
Akhlaq's two sons - one serving the nation, the other in hospital for "hoarding beef" - do not deserve to have lost their father. Can the PM take a moment off to perhaps tweet his condolences to Akhlaq's kin, as he tweeted congratulations and wishes to the Indian cricket team during the 2015 World Cup?
The harm your silence has done us, Mr PM, may exceed the harm caused by the likes of Mahesh Sharma
But offering condolences is just the first step, really. As prime minister, he must speak up clearly and not in beautiful sounding riddles about the urgent concern here.
The beef-consuming President of the US, Barack Obama, who our PM seems to admire, openly lamented the shortcomings of his country while talking about the Oregon shooting. He did not shy from the media or fly off to campaign somewhere, did he?
We are worried about where we are headed, Mr Modi. We elected you to power as our representative and when the world shines its spotlight on us, would you speak up?
The harm your silence has done us may, in some ways, exceed the harm caused by the likes of your Culture Minister Mahesh Sharma who termed the incident an "accident".
"This should be considered an accident without giving any communal colour to it," Sharma said. Because, of course, it is an "accident" to call a man a calf-killer in a temple, then barge into his house, kill him, beat his son, molest his daughter, break his refrigerator and terrorise his wife and aged mother.
These are the men you are allowing to speak on your behalf, Modiji.
But Sharma isn't alone in spewing such venom. "Why is the responsibility to keep peace and maintain calm always put on the Hindus alone? Be a victim and maintain silence in face of assaults!" your MP Tarun Vijay asked.
While former BJP MLA Nawab Singh Nagar pronounced the killers "innocent kids", Shrichand Sharma, vice-president of the party's western UP unit, said, "This happens every day. When we hurt people's sentiments, such clashes take place. This was not a communal riot. The Hindu community worships cows. Whose blood won't boil if they see cow slaughter?"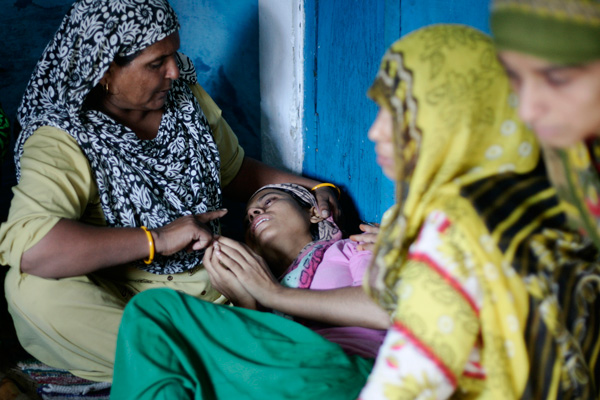 Blood boiling is right, Mr Sharma. As a Hindu, when I see such generalisations about what Hindus could do or would do, my blood does boil.
We aren't murderers and we shouldn't want to be.
Yes, the cow is holy and yes, we prefer not to consume her meat, but if we consider that reason enough to kill a man, I would rather cease to be a Hindu than be a murderer.
Politicising the issue, UP Chief Minister Akhilesh Yadav said, "The world where you [Modi] are roaming, marketing and promoting your country, just think once what kind of food they eat from dawn to dusk. That's why we should not interfere in each other's way of life."
Delhi Chief Minister Arvind Kejriwal too, while invoking Mahatma Gandhi on Gandhi Jayanti, stressed on Ahimsa while sneakingly stating that the incident was a result of political divisiveness and that the people weren't responsible. Are these the voices we must hear, dear prime minister?
Dadri BJP leader Vichitra Tomar's reaction was indeed vichitra, to say the least. "The police have arrested innocent people. We also demand legal action against those people who are engaged in cow slaughter as it is hurting Hindu sentiments."
Not just the PM or the BJP, the media too has been utterly callous in its approach to the murder
Mr Modi, could you perhaps tell us if this could be a reality in the future? A future where arrests for gruesome crimes are decided on the basis of "hurt sentiments"?
But before you think I'm accusing just you or the BJP for the absolute lack of empathy shown towards Akhlaq and his family, let me tell you that's not the case.
As Scroll.in reported, the media too has, in spurts, been utterly callous. Amar Ujala carried the headline, "Man accused of killing animal dead, outrage" in Hindi. Navbharat Times chose to highlight "communal violence" in its headline without mentioning the murder.
Yesterday, I wrote about propagandist citizen journalism being carried out in Dadri through social media. Sympathisers of the killers have been posting threats and other disturbing comments and pictures on their accounts.
Horrifying and potentially dangerous as these might be, the irresponsibility shown by those who must hold it together in times of duress - the government, the prime minister and us, the media - can do far more damage that these inflammatory posts ever can.
I once read somewhere that you wake up early each morning and read most of what is written about you. I earnestly hope you read this, and I earnestly hope you speak up. Because India needs you to, Mr PM.