The forensic laboratory today confirmed that the meat recovered from the refrigerator of Mohammad Akhlaq, who was lynched by an angry mob in Dadri, was beef.
Akhlaq and his son Danish were attacked in Dadri in 2015 after rumours spread that they had stored the meat of a cow slaughtered on Eid-Al-Adha.
Photo: Catch Sources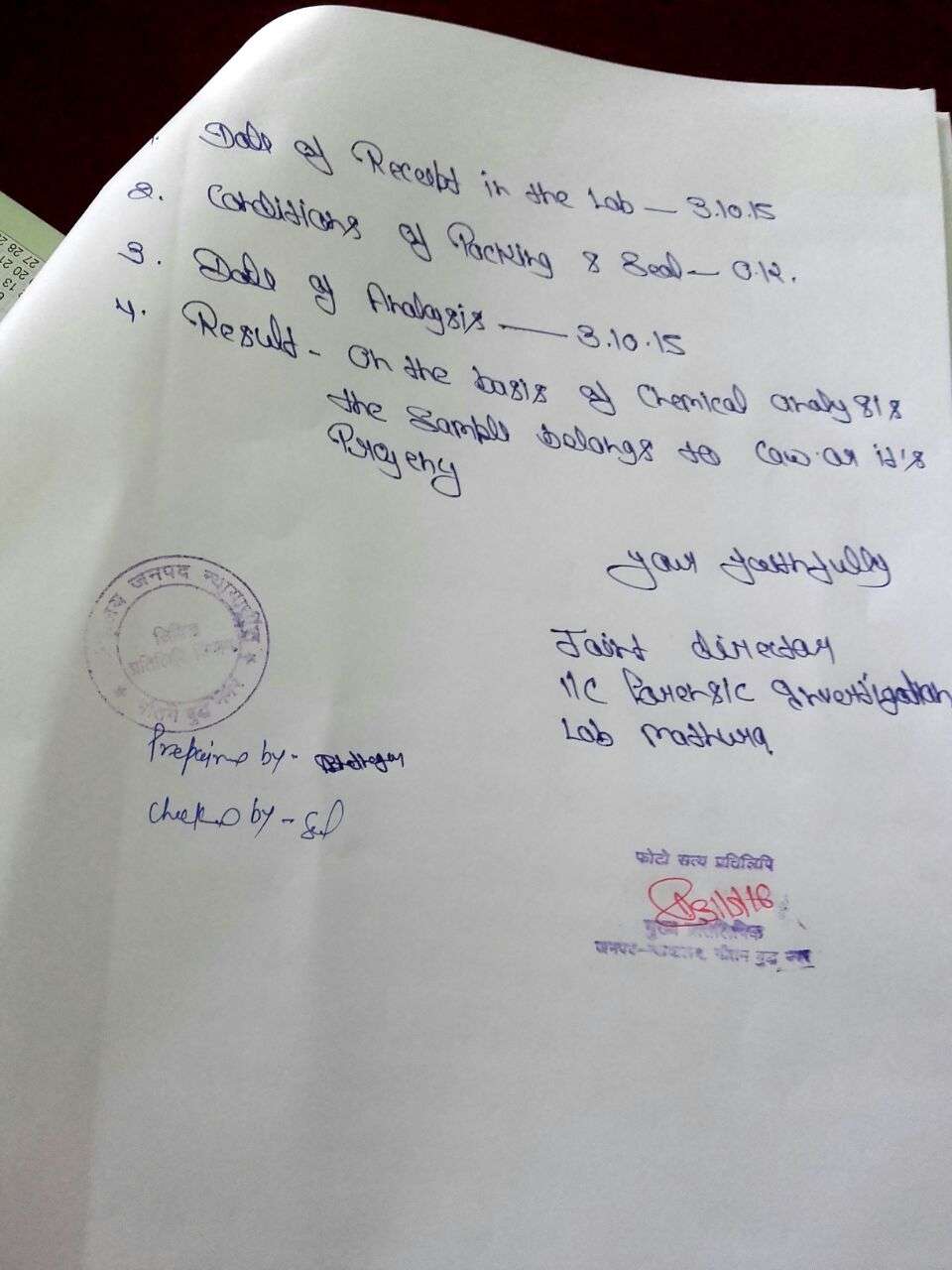 According to the report prepared by the forensic laboratory, the meat was from a "cow or its progeny".
According to a Pradesh18 report, the meat was earlier tested by the Rajakiya Pashu Chikitsalay, a local veterinary hospital in Dadri, and it had concluded that it was mutton.
The meat sample was sent to Mathura Veterinary Lab for further examination.
Cow slaughter is banned in Uttar Pradesh, though eating beef is not illegal in the state.