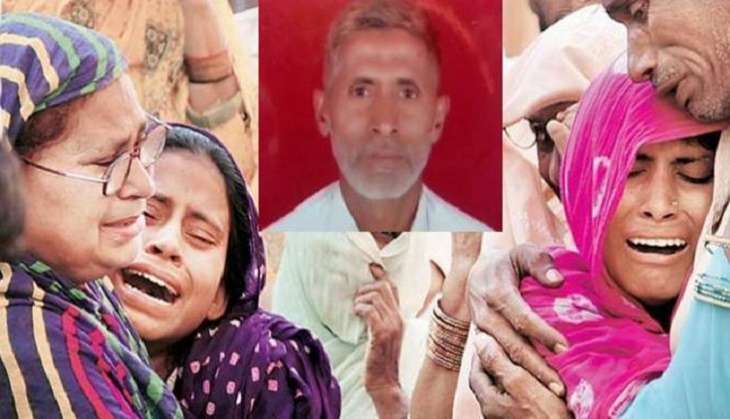 The Vishwa Hindu Parishad (VHP) has reportedly decided to field a 'top lawyer' to defend all 18 accused in the September 2015 lynching of Mohammad Akhlaq in Dadri. Akhlaq was killed by a mob on the suspicion that he had slaughtered a cow and stored its meat in his fridge.
According to a Times of India report, the VHP has also demanded an FIR against Akhlaq's family for allegedly slaughtering a cow.
On 5 June, VHP leader Surindera Jain, visited the village and claimed that all the 18 accused were falsely implicated in the case. He reportedly said that the accused will be given proper legal aid and the VHP will fight for them from the district court to the Supreme Court.
The VHP swung into action after a leaked forensic report 'suggested' that the meat found at Akhlaq was of a 'cow or its progeny'.
Meanwhile, Sanjay Rana, the father of prime accused Vishal, met Union home minister Rajnath Singh and sought a fair probe into the matter.