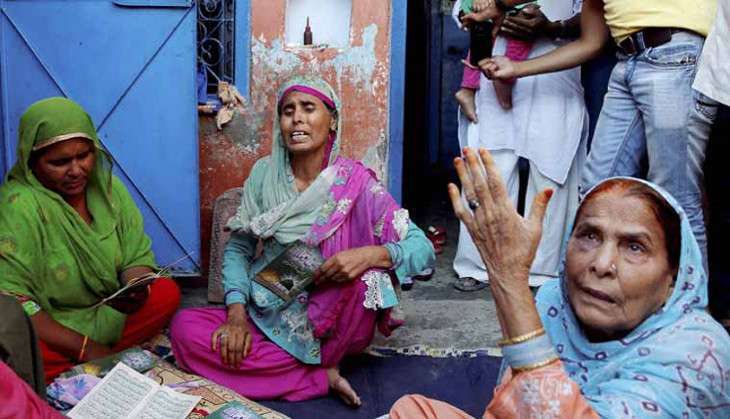 On 14 July, Greater Noida Court ordered the police to file an FIR against Mohammad Akhlaq's family over the alleged cow slaughter case.
The police had earlier filed its report in court stating 'no FIR' on charges of cow slaughter and animal cruelty had been lodged against Akhlaq's family.
The petitioner had urged the court to direct the police to register an FIR against Akhlaq's family members on charges of cow slaughter and animal cruelty.
The petition claims that two villagers from Bisada - Ranvir and Jatan - saw Akhlaq and his son Danish beat up a calf on 29 September, 2015.
Akhlaq allegedly told them that as the calf was attacking people, he was going to tie up the animal at his brother Jaan Mohammed's house.
The petition said another villager Prem Singh while passing by Akhlaq's house saw the latter holding the calf down while his brother Jaan Mohammad was slitting the animal's throat.
According to the petitioner, on the night of 28 September, Akhlaq was stopped near Bada transformer by some residents, while others reached his house and found a vessel with remains of some animal and meat.
The petitioner claimed the mob got out of control and beat up Akhlaq and his son Danish. Akhlaq was beaten to death.
The petitioner had also cited forensic report by the Mathura forensic lab, which said the meat samples was of an animal of the cow progeny.
--With ANI inputs