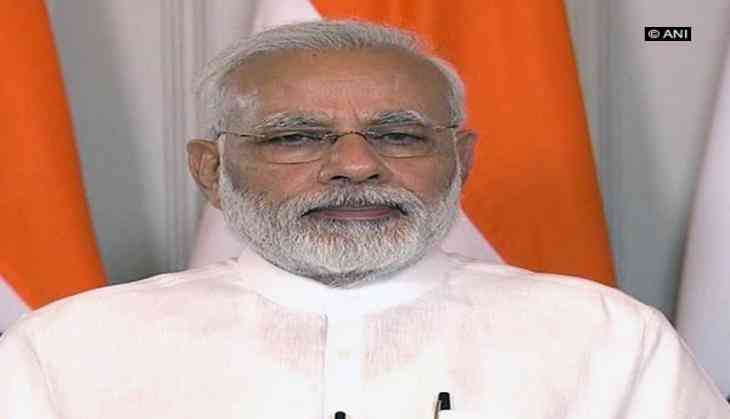 Prime Minister Narendra Modi on 2 August wished spiritual leader Dada J P Vaswani on his 99th birthday, saying the latter's words have a opened a new path for the people.
Addressing the nation through a video conference on the occasion, Prime Minister Modi said, "I wish Dada Vaswani on his 99th birthday. It is his birthday, but we are lucky enough to take blessings from him."
"Around 27 years ago, I was with Dada at a UN conference. Social work, development, we have had a conversation on a lot of subjects," he added.
The Prime Minister further said that Dada Vaswani worked for the people throughout his life.
"He always said that do all that you can for the people and for the society. His words opened a new path for the people," said Prime Minister Modi.
Dada Vaswani is the present spiritual head of the Sadhu Vaswani Mission founded by his Guru, Sadhu T L Vaswani.
"Dada Vaswani once said 'Make the right choice'. To make the right choice, one has to awaken his/her consciousness. Taking God into consideration, one has to think from an open heart. The young generation should take into consideration the preachings of Dada Vaswani and follow them. The people, who love Dada Vaswani, should do something for the betterment of the society and live for it," said Prime Minister Modi.
Born on 2 August 1918 at Hyderabad-Sind in a pious Sindhi family, Dada J P Vaswani is an acclaimed humanitarian, philosopher, educator, writer, powerful orator and non-sectarian spiritual leader. He has also been working in the field of promotion of vegetarianism and animal rights.
-ANI