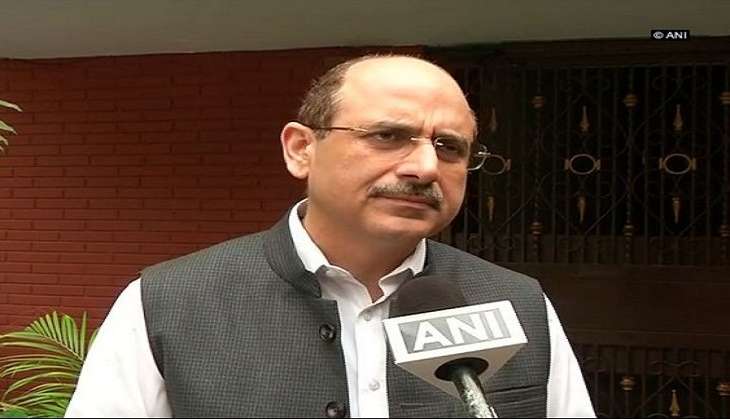 The Bharatiya Janata party (BJP) on 3 January, taking a dig at the Samajwadi Party, alleged the party's symbol "cycle" has become representative of a power struggle, which is no longer moving towards development.
BJP leader Nalin Kohli said it is extremely unfortunate that the vehicle of development in Uttar Pradesh has stalled in the last five years.
"In Uttar Pradesh, the symbol of 'cycle' has become the representative of a power struggle within a family. The symbol has itself stopped and is no longer moving and the people of Uttar Pradesh are always looking for development. The Samajwadi Party, the Bahujan Samaj Party, for them the fight has been for power but not for development of the people of Uttar Pradesh," he said.
Also Read: 14-year absence of development will end with BJP's victory in 2017 election
Kohli added that Prime Minister Narendra Modi has been consistently stating that the focus has to be the development of Uttar Pradesh.
"How does Uttar Pradesh become a developed state? None of these political parties have anything to do with development or have any concern for the welfare of people of Uttar Pradesh," he added.
Amid a bitter family feud and simmering power tussle, Uttar Pradesh Chief Minister Akhilesh Yadav's mentor and uncle Ram Gopal Yadav will visit the Election Commission's office this afternoon to seek rights to the Samajwadi Party's symbol 'cycle'.
Also Read: Amar Singh, Shivpal Yadav responsible for feud within Samajwadi Party
This comes a day after Akhilesh's father and party patron Mulayam Singh Yadav staked claim to the same while asserting that the Samajwadi Party's "election symbol is my signature".
On Monday, Mulayam claimed that the symbol - with its easy and established recall - should be considered his political property.
Also Read: UP CM Akhilesh Yadav and Ram Gopal Yadav's disqualification never taken back on papers
Akhilesh was earlier made the party national president at a specially convened convention at Lucknow.
Mulayam, who was declared the patron, however, called this convention unconstitutional and nullified its proceedings.
--ANI