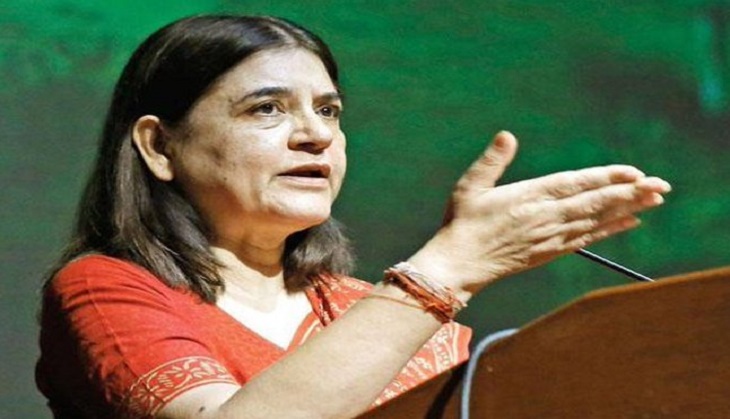 As soon as the news of police horse Shaktiman's death was reported, Union Minister Maneka Gandhi on 20 April, said that the culprits should be arrested for killing a police officer.
Expressing her anger over the death, she said, "Shaktiman was a police officer on duty and went through so much of pain before dying."
She opined that horses should no longer be part of police systems. "They (Horses) serve no purpose. In every crowd engagement, they are at mercy of any vicious person who is too cowardly to do anything but injure a defenseless animal," said Gandhi.
Shaktiman suffered multiple fractures on his hind leg during a BJP protest in Dehradun last month. He had lost its leg after being brutally beaten during clashes between BJP protesters and police on 14 March.
BJP MLA Ganesh Joshi, the legislator from Mussoorie accused of assaulting Shaktiman, was arrested after national outrage rose over the incident. Joshi was seen trying to hit the horse with a stick in a video and was also accused of breaking its leg. He has, however, maintained his innocence claiming that he was just trying to scare the animal.
With inputs from agencies